For a while the Arrow's Sim PC has been giving trouble, mostly when trying to start it.
Last week I was flying the sim home to Wigram from Whenuapai when it crashed a couple of times en-route. That was the motivation I needed to finally fix the problem!
Tonight's mission, therefore was to get the PC working properly, and finish my flight.
As I suspected the problem to be related to the graphics card, I had a wee rummage around in my spares stash to see what options I had without having to buy something…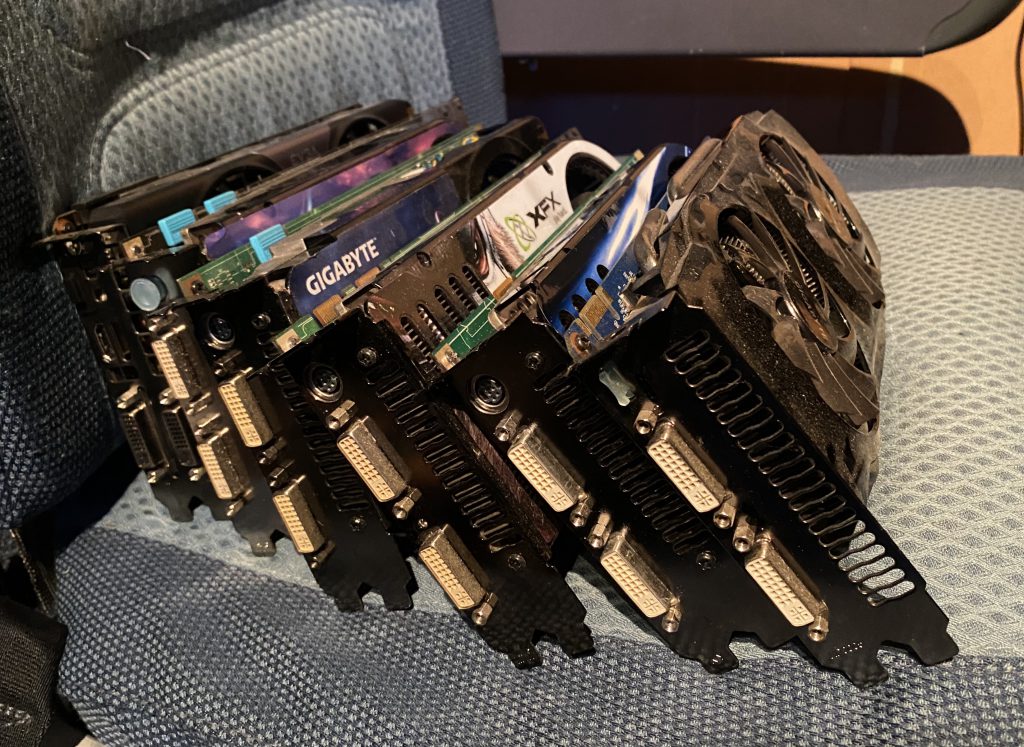 After a little surgery, a new card and drivers installed and the sim is running sweetly again. I finished my flight with a lovely IFR approach into Christchurch just after the fog rolled in 🙂
Expect more 'Arrow' adventures in the near future.