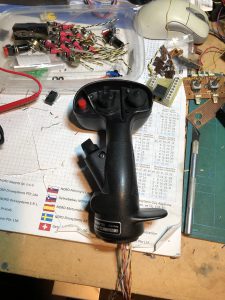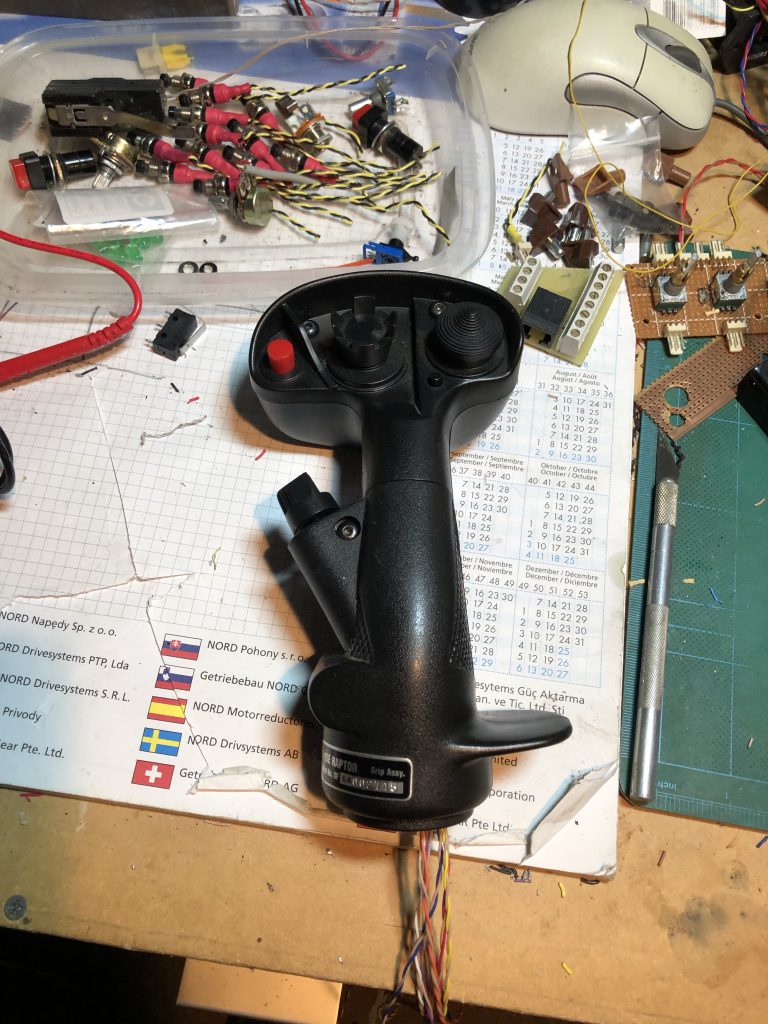 Last week's Sim Work Night turned into a CAD exercise on the 3d Model of Canterbury.. so not much to show!
This week is a different matter. I started the process of swapping out the flight controls in the Skyhawk a couple of weeks ago, and this week I made some serious progress!
The mechanic's of the stick were all stripped down and cleaned, then I ripped apart an old Logitech 'Attack 3' joystick and salvaged the circuit boards inside it. Now I have the stick extended, and interfaced with the Logitech boards. For now I have wired only the switches I intend using, as the stick has more buttons than the Skyhawk grip anyway!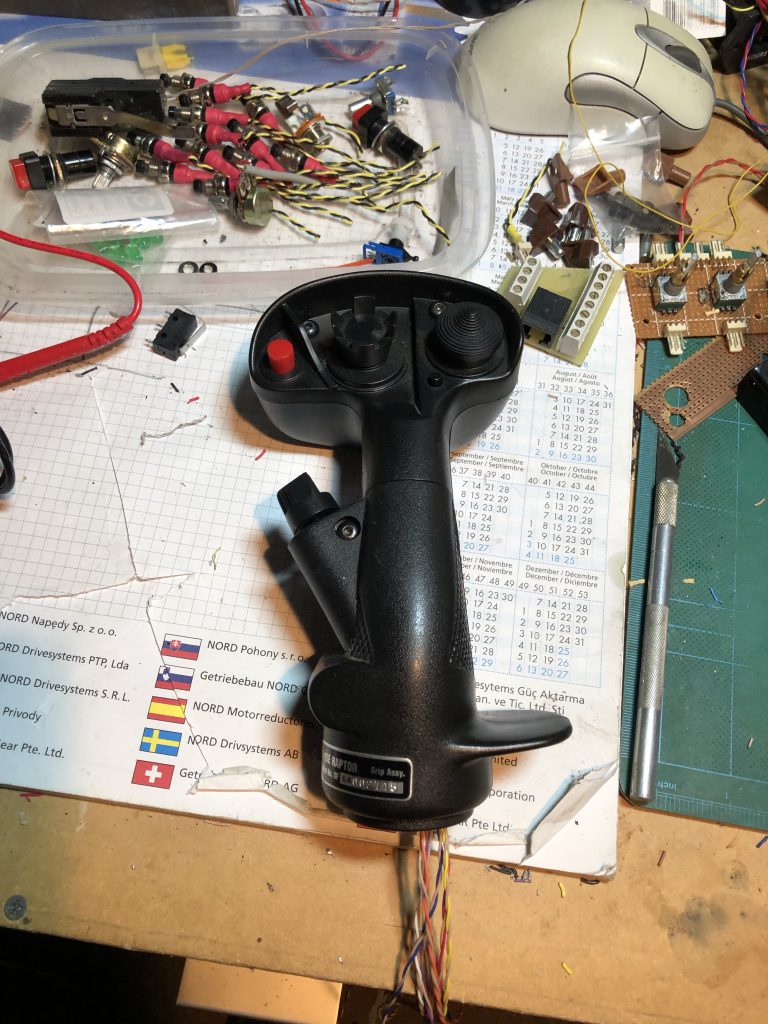 The stick shaft has been extended 100mm, which give a travel which feels about right, and now has a nice offset to make it fit in your hand nicely.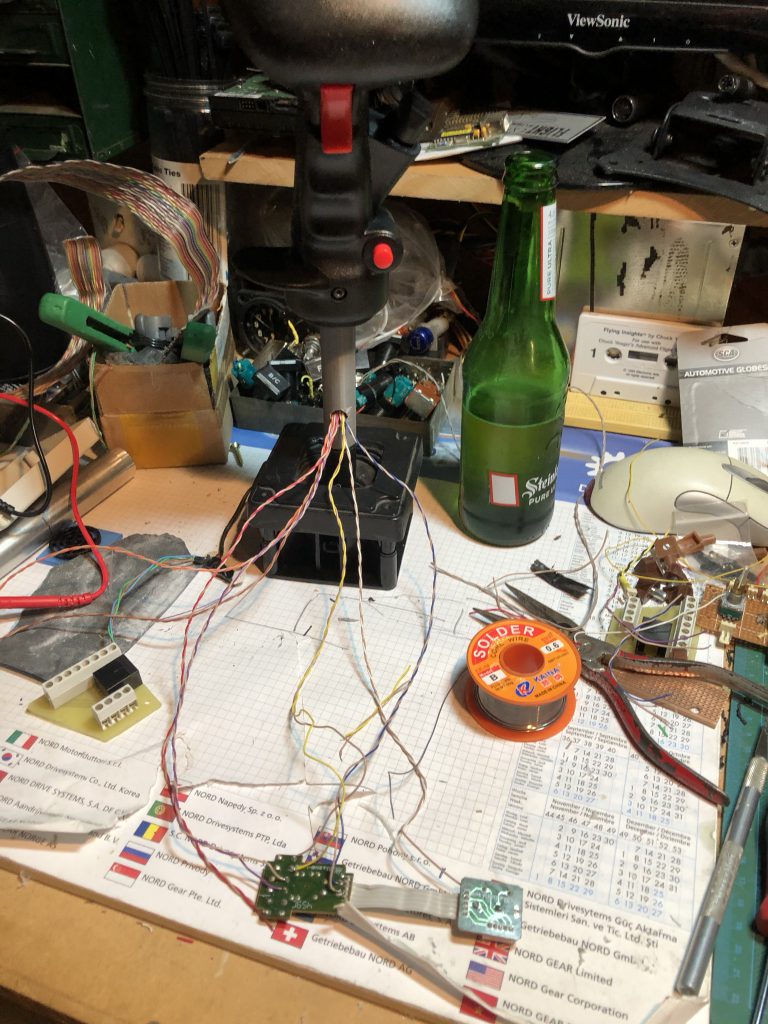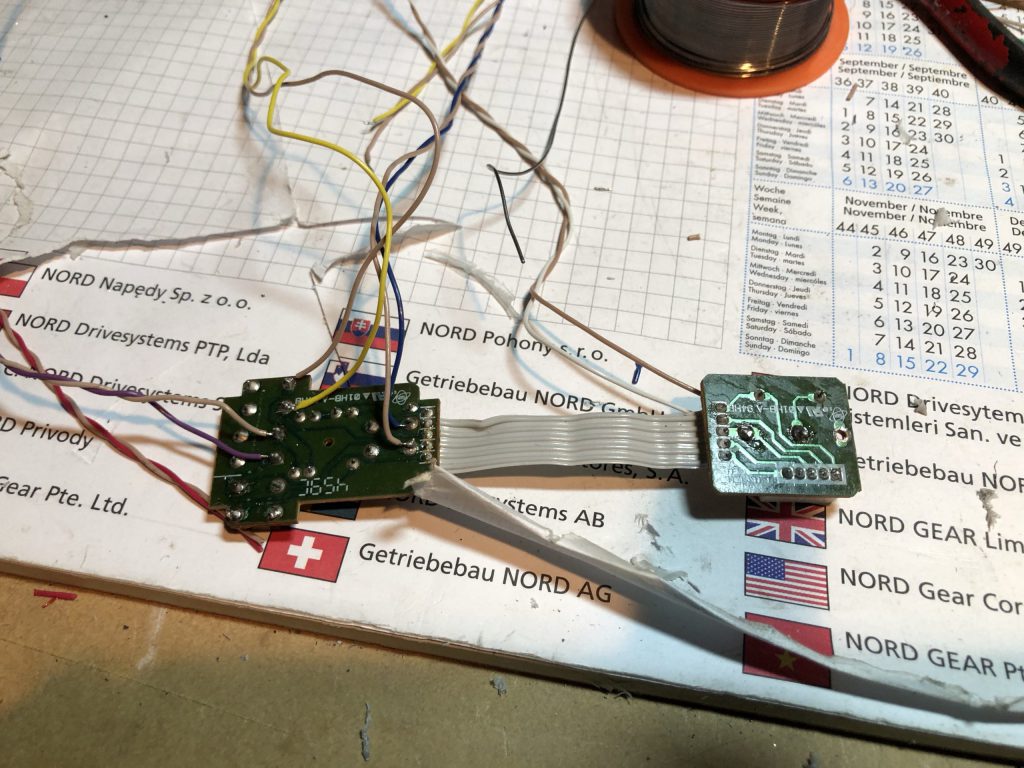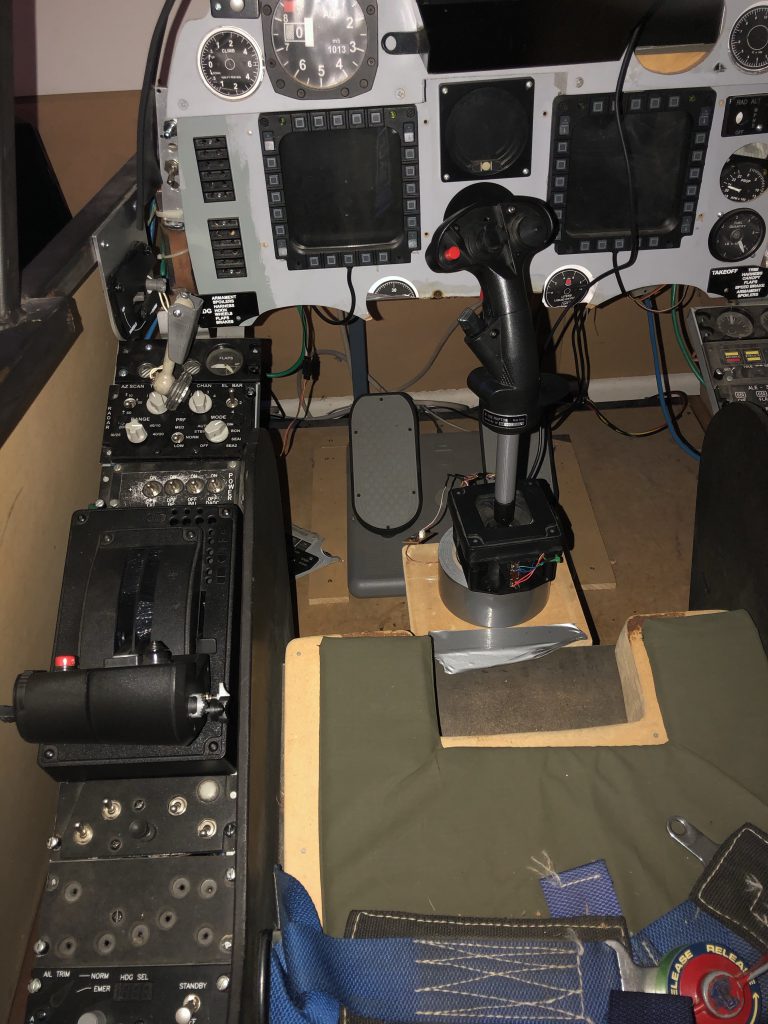 With the Throttle and Stick Rewired I tested the various axes and switches, and all worked fine!
The next step in the build is to design a pedestal to support the stick at it's right height, incorporating an enclosure for the various boards cables and connectors, then make a suitable mounting structure for the Throttle. Part of the mount will include adding a Flap switch to the structure so that it is located correctly (finally) For now the Throttle doesn't have any buttons interfaced, that is for a later time!
---
Filed under: Sim Work Night,TA-4k Sim - @ April 8, 2020 14:42
---