So the very first, earliest implementation of TACOPS is up and running. At this point all it does is show the location of all my sim 'assets' as targets in Google Earth. They are also shown as a generic looking blue circle. This is actually the start of my attempt at using NTDS symbols for my 'Tactical Overview' display, with the blue circle being a 'Friendly Surface Contact' (which is of course where all this started…)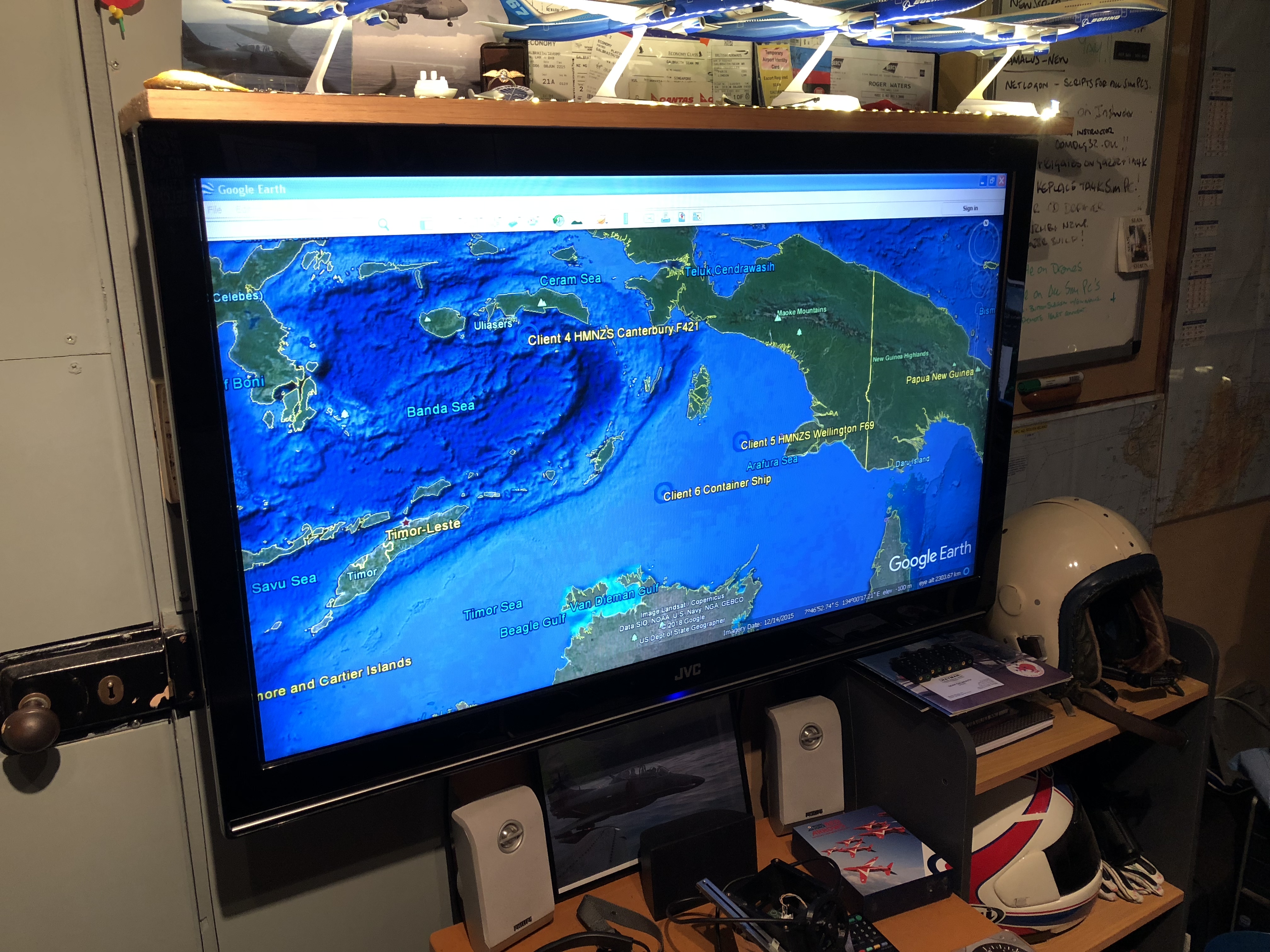 The most recent work on TACOPS was to standardise the configurations for each WideClient instance which include labels, so that when operating you can identify which client is which. I am using the WideClient "Button Screen" function which allows me to display the Client label in a button, as well as assign other controls and commands to onscreen buttons.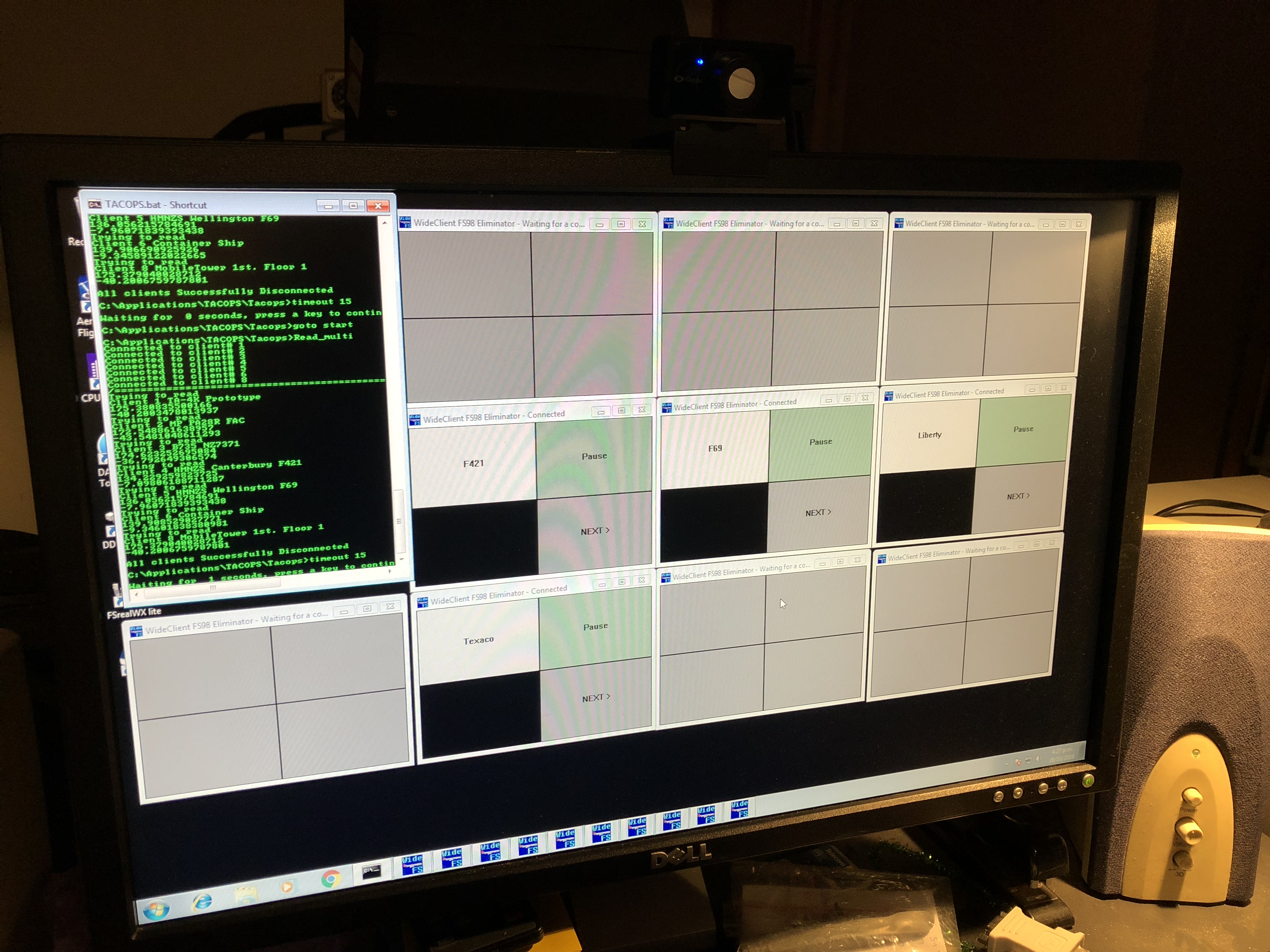 If you would like to have a look at TACOPS in action Download TACOPS.KMZ and load it in your Google Earth. The Clients will automatically refresh every 10 seconds.