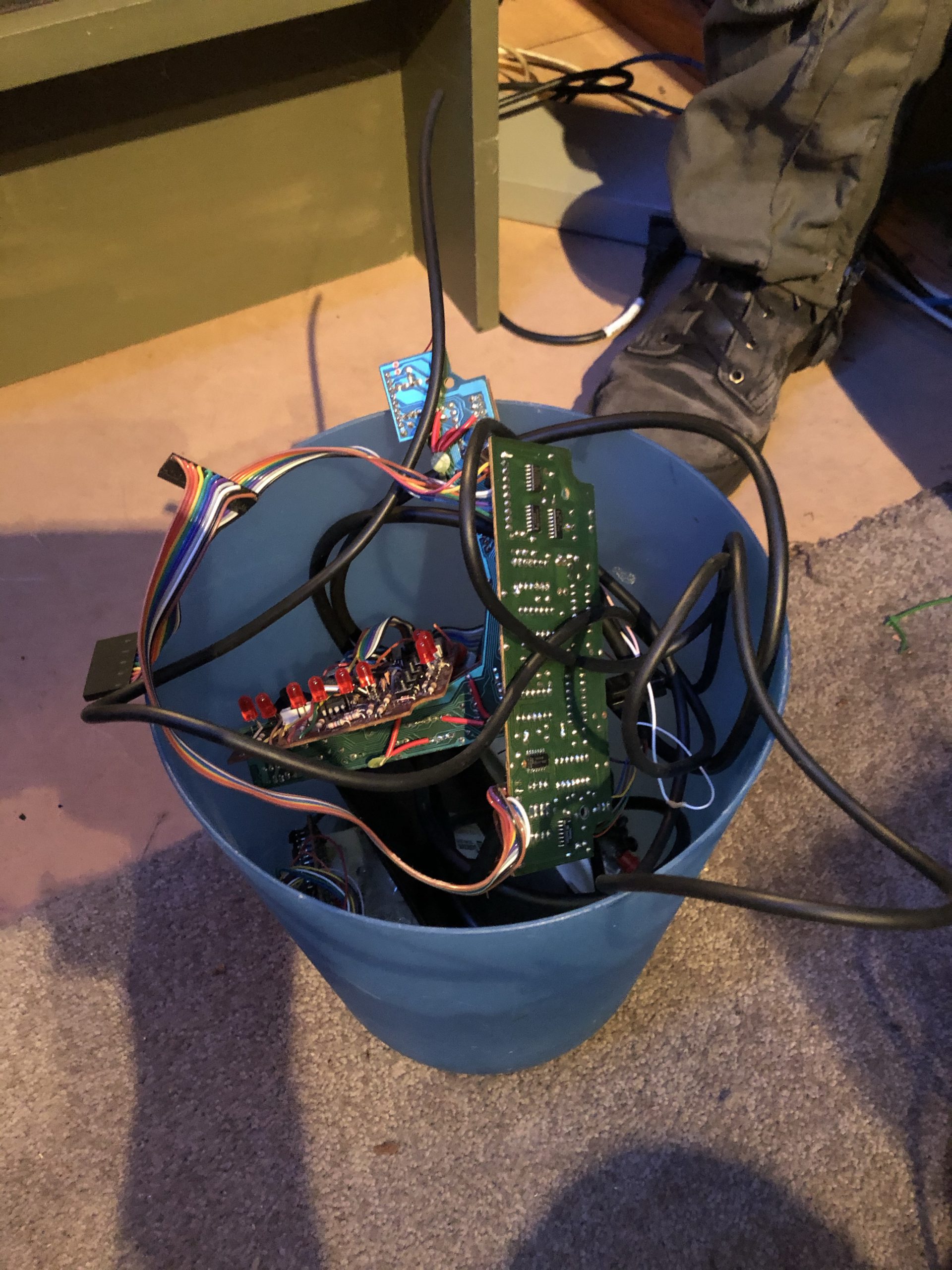 On tonight's blog; I remove a joystick, I destroy a joystick, and I re-make a joystick!
The Skyhawk has been without flight controls now for quite some time, and that is a bit of a hindrance when it comes to flying. I have thrown around a couple of ideas for curing this, from re-instating the old Saitek stick, through up-cycling my Cougar HOTAS to the extreme of building a representation of the real A-4 stick mechanism. Tonight I had another good idea, which is a sort-of half-way solution; I would modify my Suncom F-15E stick and throttle. The 'Talon' as it's known is a reasonable match for the Skyhawk stick, and a pretty good facsimile of the Kahu throttle, despite being a twin-lever setup.
First step was to remove the Cougar, and return it to it's former use as my joystick of choice for flying VR, then it was time to pull apart the Talon, rip out all the bits I wouldn't need, and modify the stick base to fit into the cramped space of the 'pit.
De-construction of the stick went well, with all the circuit boards and wiring removed and the gimbal mechanism and stick grip isolated. Next it was out time for gratuitous use of power tools to cut the base body down to size, then re-assemble the new base and try it out for size.
With the stick base in place I measured up for a mount and a shaft extension to bring the grip to the right height.
Up next in the workshop of horrors was the throttle. This didn't need any where near as much work, as it was pretty close to what I needed anyway. Once again I removed all of the existing wiring and circuit boards then test-fitted it in the sim. The throttle is pretty close to the right shape and size as the Kahu throttle needing just a couple of switches changed to make it a fairly good replica.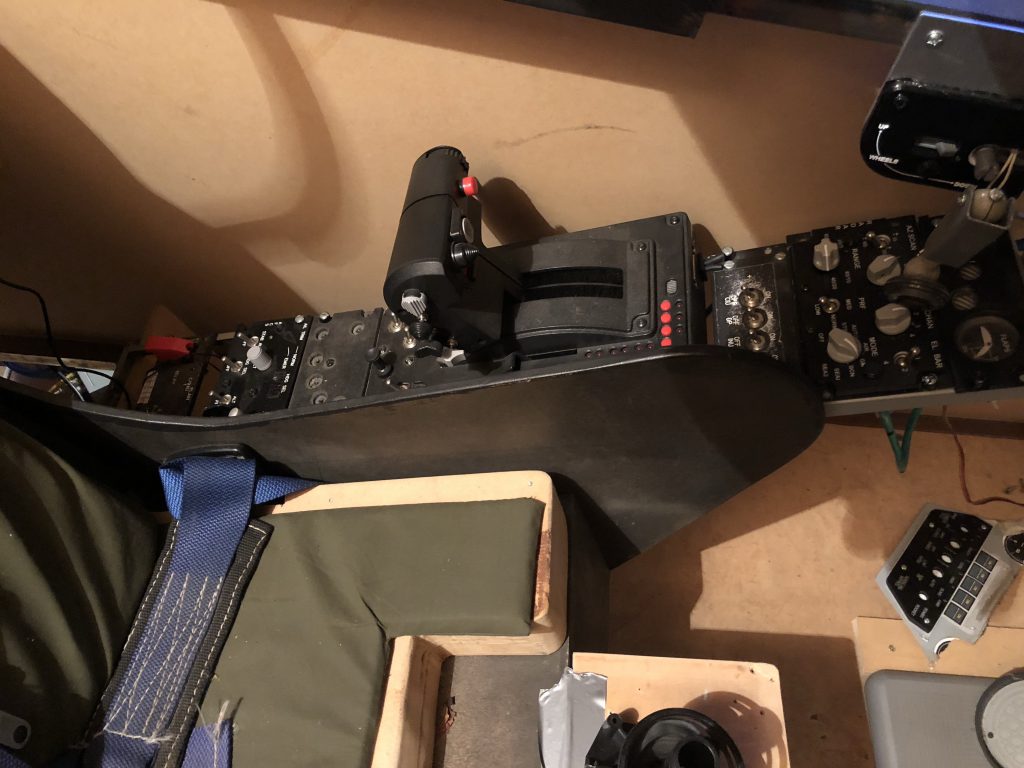 The final part of the nights work was to clean up the quite considerable mess I'd managed to make, and dispose of the evidence of a night of simulator carnage!