After a bit of fiddling around, I have made strides in converting some of my RNZAF_AI repaints to their DCS counterparts. The latest project is the MB339 Macchi. I am using the excellent MB339A model from the 'Frecce Tricolori Virtuali' as my 'MB339CB' stand-in.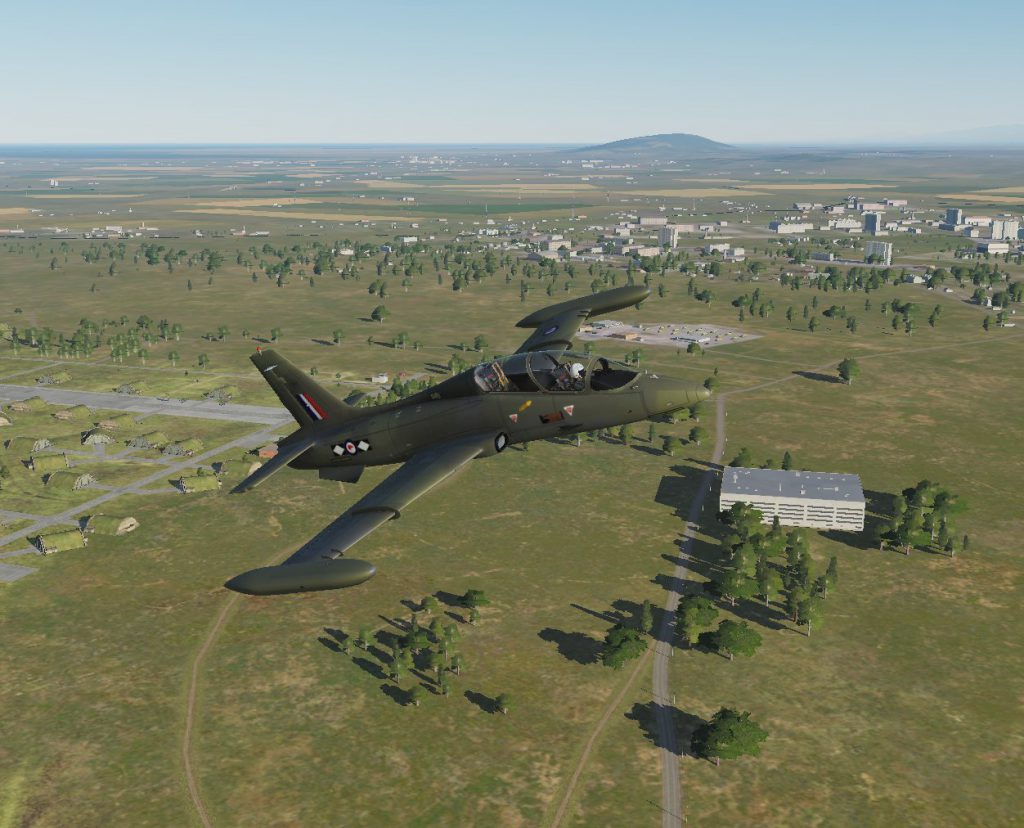 First pass, which involved morphing the FS9 repaint onto the DCS template, is complete, and looks pretty good.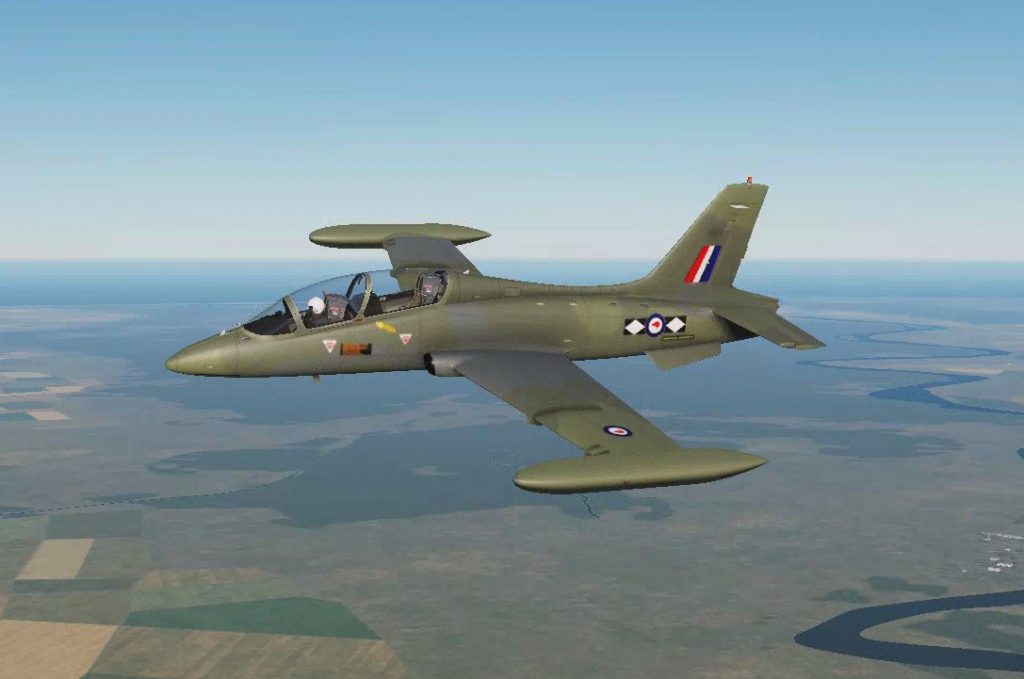 Next stage is to tidy the textures up a little and finalise the tip tank and weapon textures, and finally to replace the insignia and stencils with higher resolution details.

Meanwhile, as a fill-in for my own Huey paint I found an old DCS paint, which was not compatible with the current version. I have modified it, as an interim, to work in 2.5.4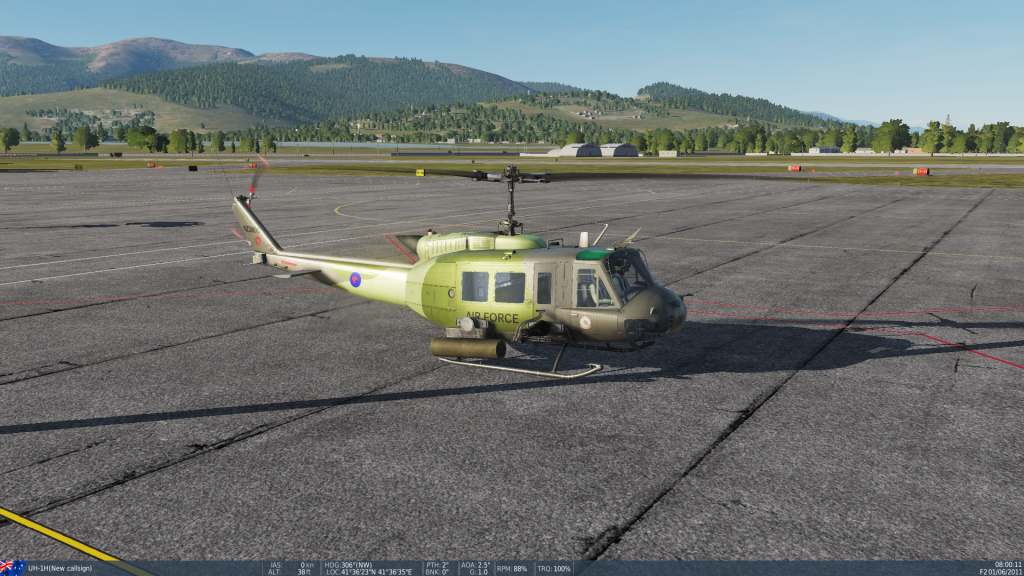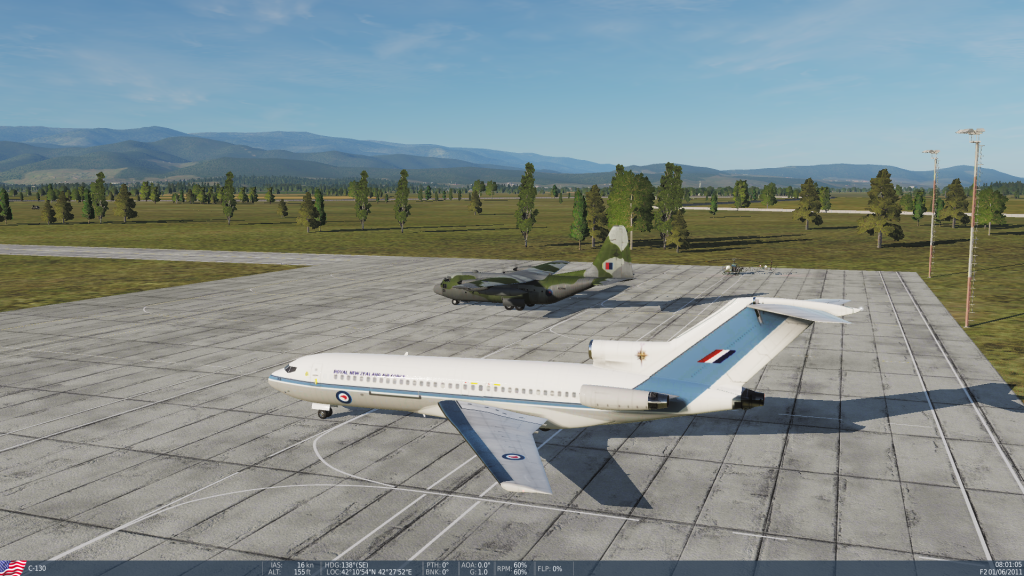 40 Squadron is also coming along well, with the 727 complete, and the C-130 just needing a little tidying up..

Next on the agenda is the Sioux. A new addition to the virtual fleet, and just needs a simple paint 'modification'. Good fun to fly too 😉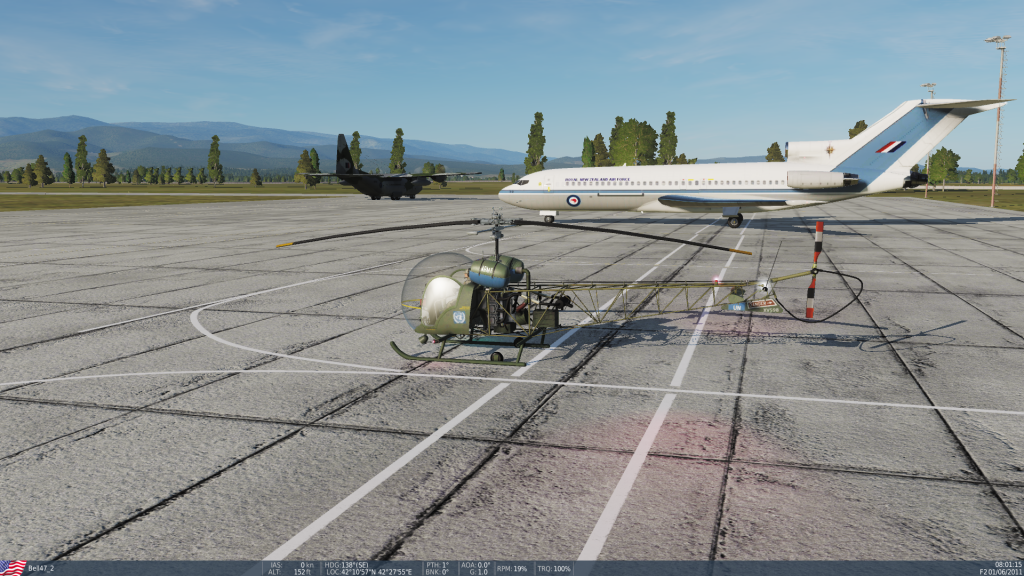 Once these are completed my 1991 era RNZAF will be looking pretty healthy:
– A-4K Skyhawk (Pre Kahu)
– MB339CB Macchi
– C-130H Hercules
– Boeing 727
– UH-1H Iroquois
– Bell 47G Sioux
Exciting times in DCS are ahead! Once the paints are done I will be able to put some missions together with a pretty good representation of the RNZAF of the early 90's.