Saturday afternoon was a good time for some brushing up on my tanking skills in the Skyhawk.
The afternoon started with Alex's friend Jethro having a look around the ManCave, and a quick Air-to-Air refueling introduction. After he left, I spent a bit of time in the seat.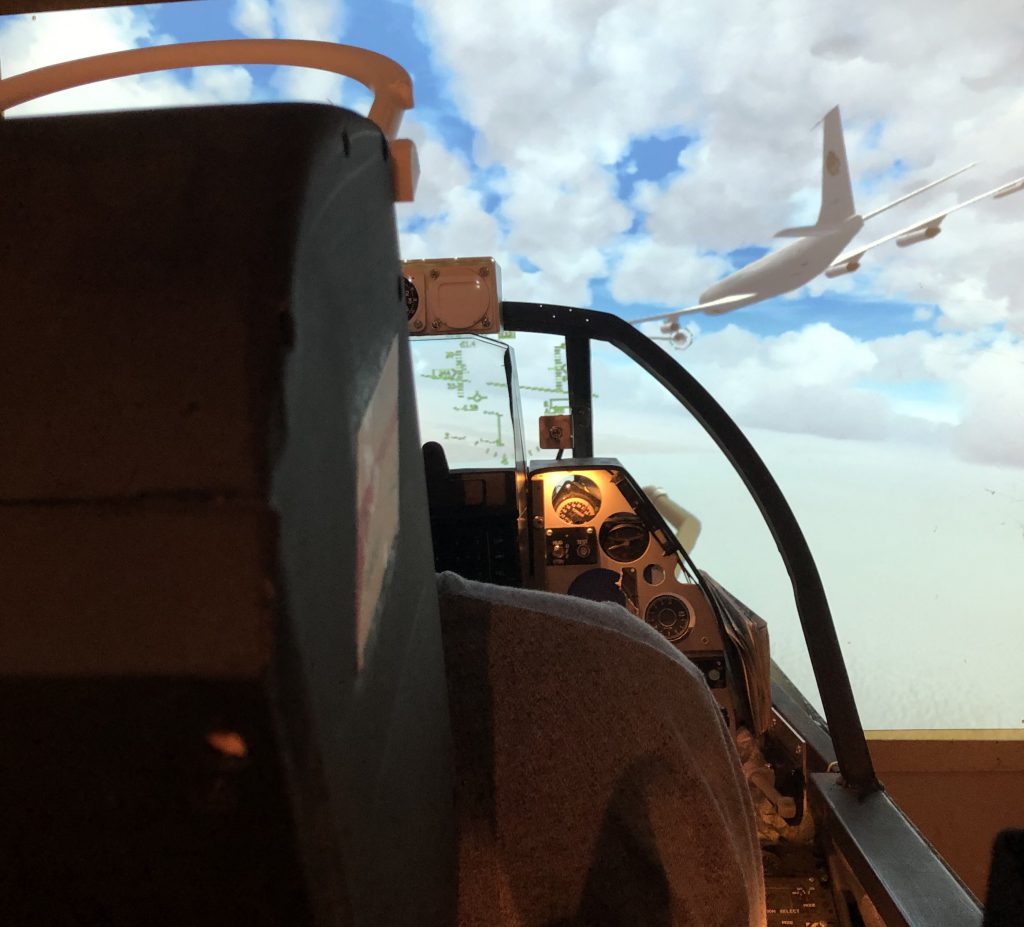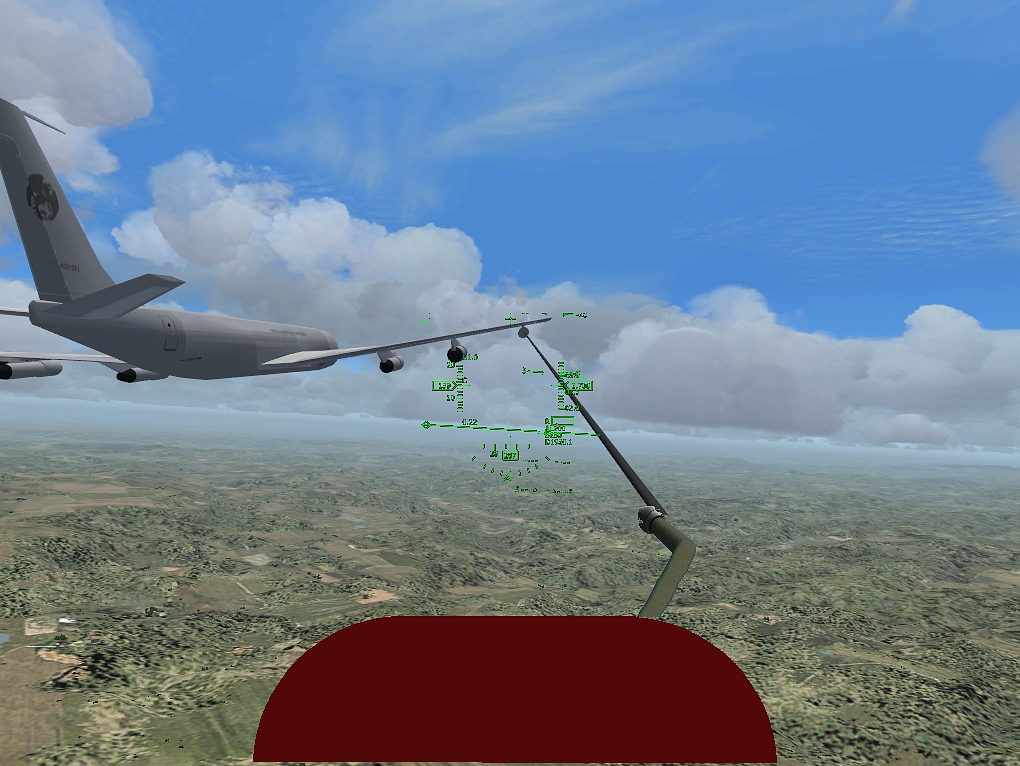 It was a great afternoon chasing both the VC10 and 707 around for some refresher training. I had the 707 orbiting on Autopilot at various speeds and altitudes giving me lots of opportunities to practice.
Using the TACOPS command interface I was able to set the autopilot on the 707 directly from TACOPS, without having to go to the specific FS machine. This all means that during a 'mission', the tactical commander could direct the tanker (or any other 'Drone' asset) to where they are needed to suit mission requirements. I'm quite pleased with this aspect of TACOPS, and will be expanding on it's capabilities in the near future.