In my continuing quest for multiplayer/multi aircraft missions in my sims I have been experimenting with FSHost.
Using this freeware (well, "donationware" actually) server and client I am able to connect different FS versions to the same multiplayer server.  This means I can connect my FS9 based sims with my VR enabled FSX… Imagine a formation hop in VR flying wing with the Skyhawk sim…….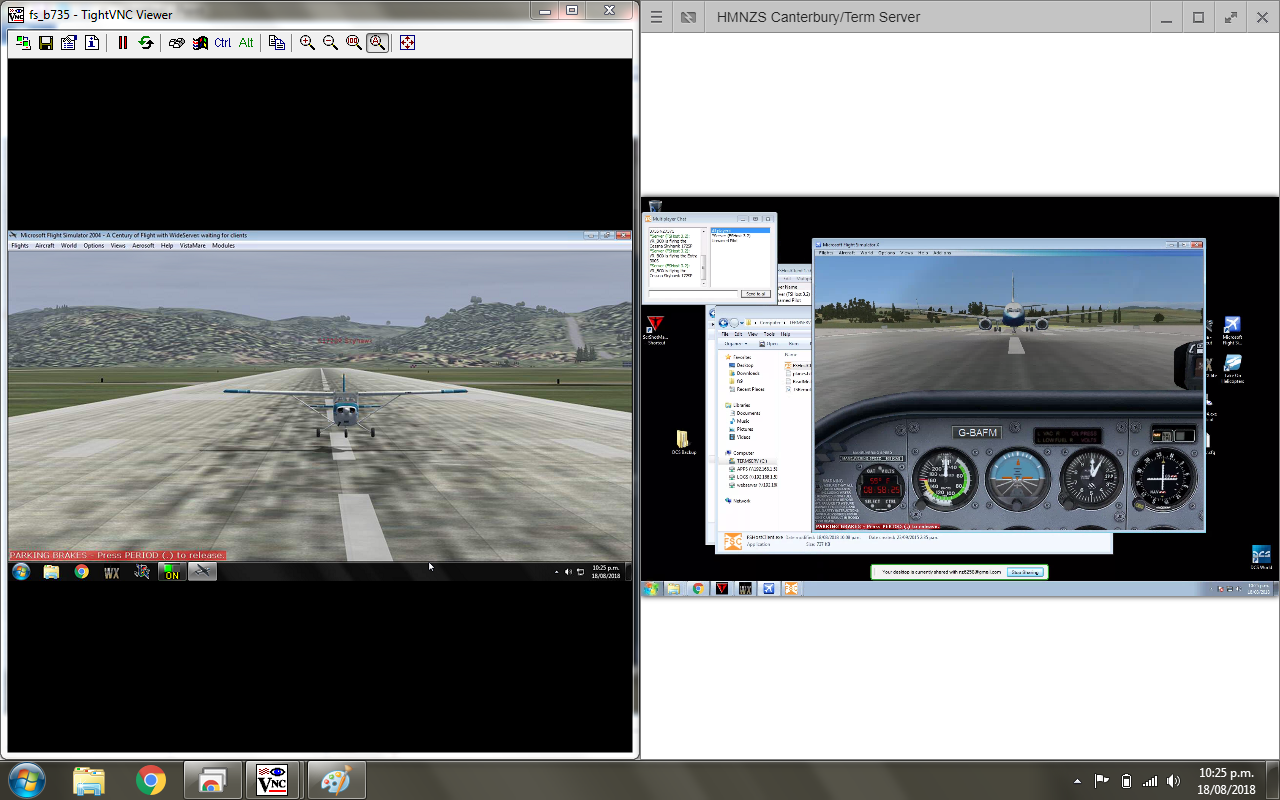 One exciting discovery was that lights seem to appear correctly, meaning I should be able to assign "effects" to the light switches in each sim.  This gives the possibility of simulating guns, rockets and bombs across multiple platforms in the same multiplayer session.
TA4KSIM.COM is now hosting a 24/7 FSHost server.  For more info Click on the FSHost Server link under "Sim Projects" above.   To connect to the server, just point your FS, or FSHost Connect Client to 'ta4ksim.com' and you should be connected.