Over the past few weeks I have spent some time in the evenings updating the visual model of F421, adding a virtual cockpit, hand rails and even a crew. The most exciting part of the upgrade has been the addition of animated parts, some simple, like spinning radar scanners and the flapping ensign, some a little more complex like the 'lowering of the ships boat'….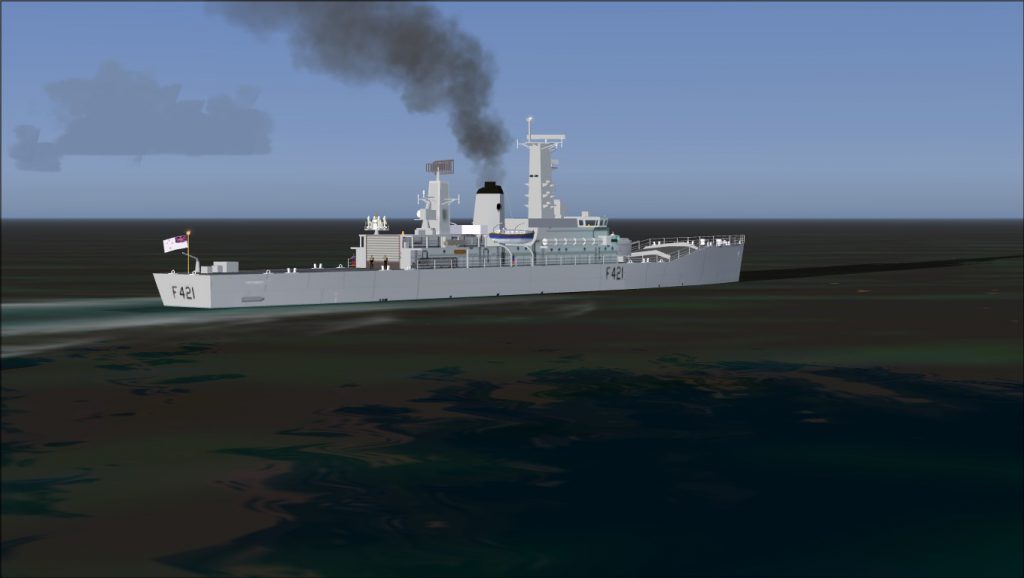 Now, with the push of a button the 'Captains Gig' lowers to the surface, then disappears so that I can deploy my own copy of the ships' boat… more of that Nautical Madness!
Many more animations have been added but more on those later, along with a rundown on the other improvements around the ship.