I know, I know… another post about boats on an aviation site! But bear with me, there is at least a screenshot of a helicopter this time!

Development has been moving along nicely on Monowai with the addition of some 'proper' boats to replace the generic placeholders I had in early versions.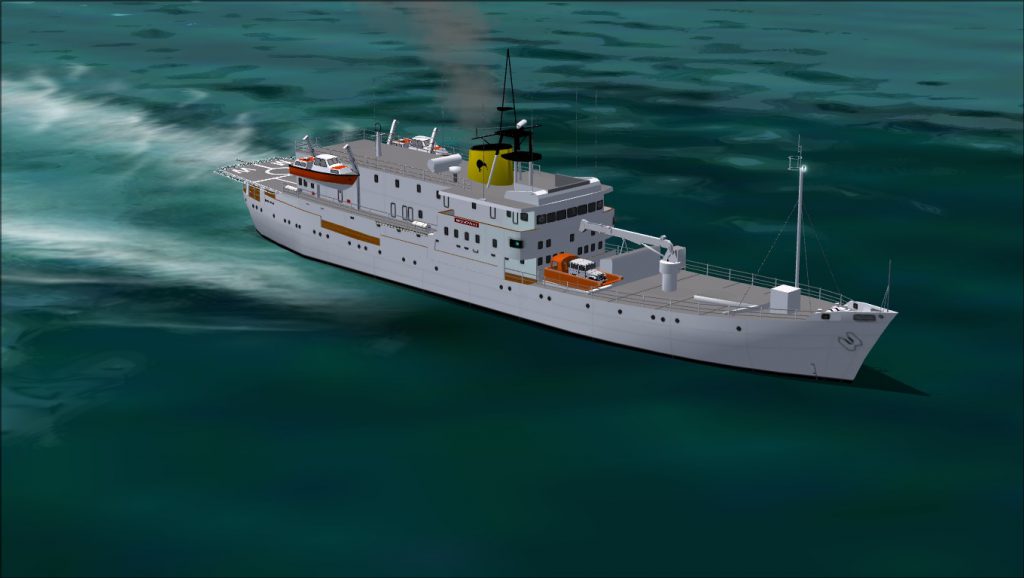 On the davits are two SMB (Survey Motor Boats), while on the foredeck is a Rotork Sea Truck… like a mini landing craft, which could carry a Landrover or Landcruiser ashore.
The main purpose of this project is to give the AI Wasps somewhere to operate from, and during the week I achieved just that; A small test scenery of Monowai with a Wasp operating from her helicopter deck.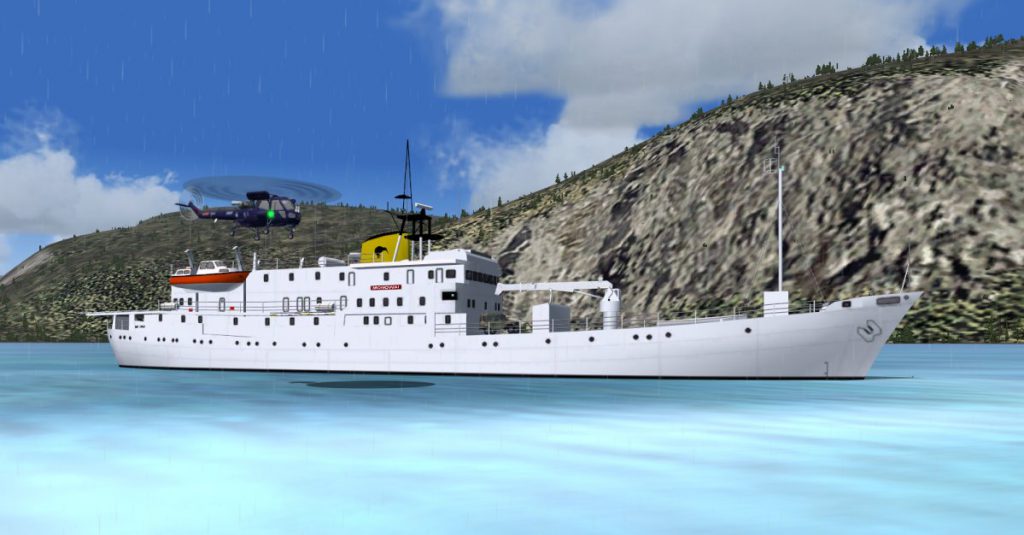 Now that I have the process sorted for building working scenery around the ship I plan on placing multiple 'copies' of Monowai in various locations, with associated Waps flying meaningful survey or supply missions.
I'm pretty pleased with how Monowai is looking, and with a few final details I will be happy to draw a line under it and finalise the package and release it. I will be producing my complete package, as well as a 'Scenery Library' package for scenery designers to use.
So far this has been a cool project which I have really enjoyed. I am toying with the idea of continuing my ship modelling, and move on to HMNZS Endevour, but like anything in this hobby, that is likely to change!