At work we recently started to convert our first simulator, our own 'Ground Zero', into a display piece. A positive (for me) spin-off from this is that many parts not required for the display project have made their way into my 737 project.
The two 'prize' items from the haul were the pilots seat, built by Russell from an old 737 passenger seat, and the Rudder Pedals, which I made in my former life and sent South for Russell to install in his sim.
The Seat has had a bit of an upgrade, gaining seat cushions, armrest covers and headrest from real 737 seats. Next it will get a height increase to bring it up to my preferred seat height, and a repaint in Boeing grey..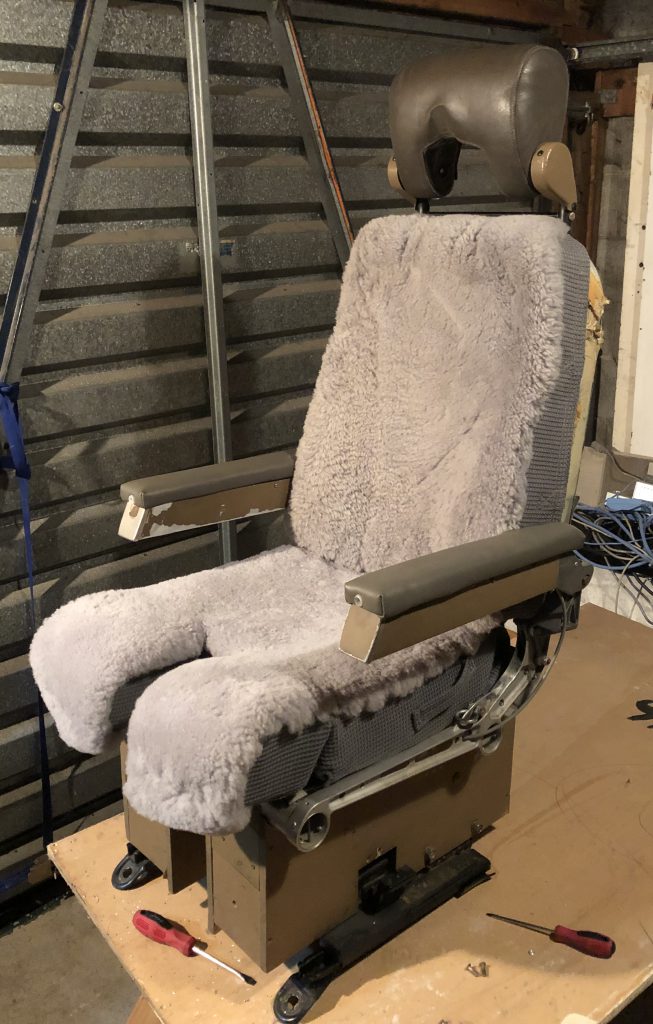 The rudder pedals will have a big re-condition, with new linkages, and of course a paint. It will be a nice feeling to have the pedals I built all those years ago, in my own sim!
I also scored one of the yoke heads, which again I helped make back in 2001 or so, I'm not going to use the yoke in my sim but I plan on making a display piece out of it…