I am getting close to the point where I will have to stop procrastinating and actually build my TQ…
More parts arrived today from AliExpress, my favorite online shop, consisting of Buck-Boost modules, pulleys, drive belts and some nice big bearings.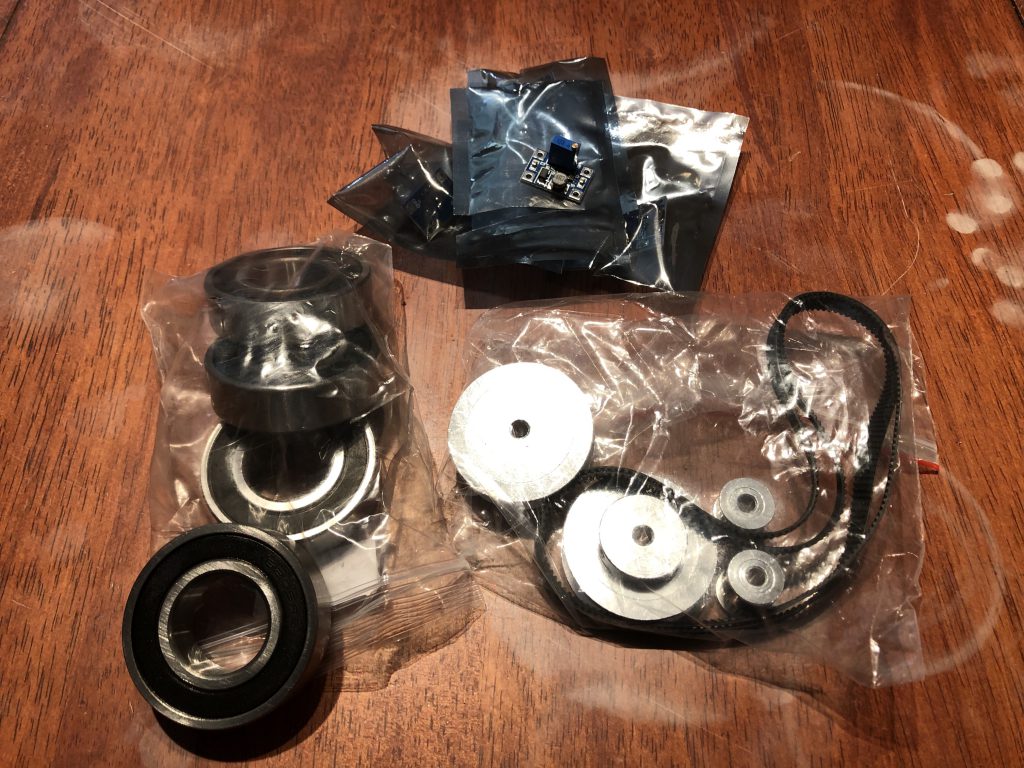 My TQ 'concept' is to make an automated quadrant without using complex software like ProSim to handle the automation. I have a plan, mostly in my head but some of it is now on paper, which will allow me to drive my autothrottles using off-the-shelf components, and some clever programming. I still need to design the clutches for the A/T drives, and a simple way of attaching pots to each axis, but I think I'm on the right track.
With this latest arrival I am getting dangerously close to the point where I am going to have to start assembling this thing. I have loads of good 'seconds' from work which I will be re-engineering to fit with my new design, then all that is left to source is the drive motors… I hope.