I have been using up recycled interconnect boards from the skip at work, but as that source is quickly running out I thought I should find an available substitute.
I like the idea of using CAT5 cable and connectors for running between my components and IO boards, so I looked for an RJ45 connector which would suit my needs. A quick search on Aliexpress.com came up with these: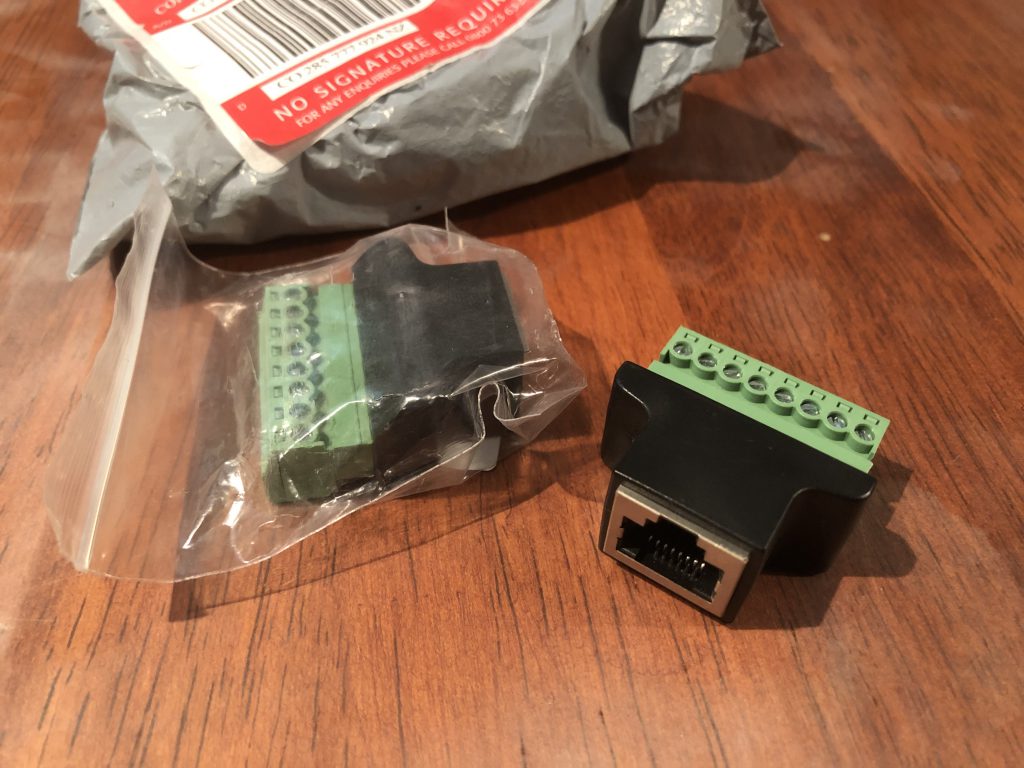 For around $3 each, these things allow me to wire 7 IO lines, plus a common to each cable, which in turn runs to my centralised IO.
My first use of these will be on the 737 MIP, when I wire up the remaining buttons, then the long-awaited EFIS Panel, where I hope to design the connector into the panel, as an integral part, allowing for easy removal for maintenance.

Click here to check out this product on Aliexpress