The deadline for having the sim at least "flyable' was Saturday, and I made it… just. We had a group of friends over for a 'BBQ and Sim' evening, and my mission was to get the Skyhawk sim converted over to DCS 'enough' for them to have a fly around. This got further complicated when I discovered that my oldest controller in the sim was not Win64 compatible… which lead to some hectic re-wiring, and trying to figure out how I had wired some of the earliest panels from *many* years ago.
After a few beverages, and some good music I had it all re-wired, and ready to test. Only thing which didn't work (that I've found so far!) was the gear lever, which wasn't bad given the significantly compressed time-frame on this part of the conversion.
With the hardware (mostly) working it was time to start 'mapping' the various buttons and switches in DCS. For the purposes of the Saturday night flying, I only mapped the more important controls, allowing all the novice flyers to have some nice scenic flying.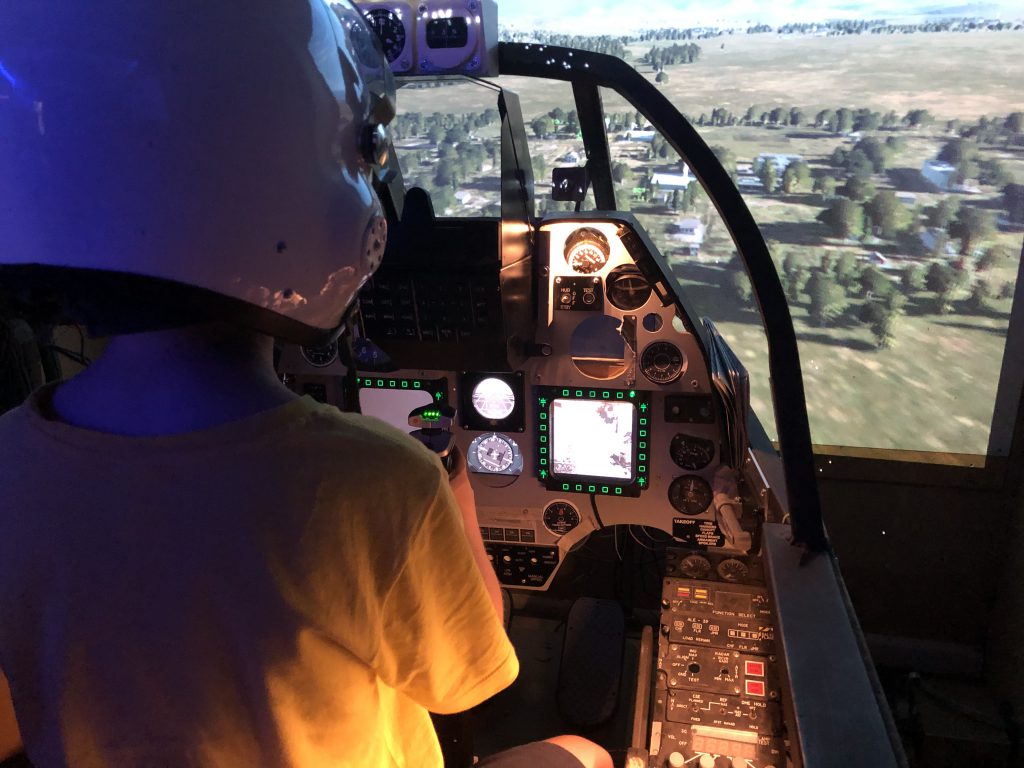 Before the flying night I had three eight year old's test the sim, headed by Nathan, my Chief Test Pilot… I figured if some 8 year old's had fun, then a bunch of middle-aged, half drunk motorcyclists would be fine 😉
I didn't take any photos on the night, but everyone had a ball, lots of sight-seeing around Vegas, and some 'unplanned landings'….
Next morning, slightly hung-over, I tidied up the display-extraction tools to correctly display the Maverick TV Images on the RH DU, then did a wee test flight ironing out issues with the weapons systems.
After the past weeks experiments and steep learning curve, I am petty happy with where the sim is at. The path to a more-functional 'Kahu-esq' Skyhawk is clearer than it was. I am going to try and merge some of the Community A-4E project, with a TA-4k visual model and A-10A avionics. This will allow me to shoot Mavericks, drop laser guide bombs, and fire Sidewinders. The only thing missing is a radar, but for the most part I think it will give the best compromise feeling.
Sunday night, sitting on the couch writing this, I feel that I have accomplished a lot in the last few days. There is a lot more to do, and a lot more to learn, but it's a good start. A very good start!