Sometimes you just have to take the plunge, and last night was *THAT* time. After procrastinating for so long about changing over the main PC in the Skyhawk sim, I decided to just do it, and figure it all out as I went along.
First step was to fire up the sim in it's current state, to say farewell.. I was going to go for a fly, but with my motivation levels at a high point, and not wanting to get distracted I decided to just take a couple of final photos then rip into it.
The PC swap-out wasn't too big of a deal, but running and sorting cables was… One day I will just rip all of this mess out and start again with cut-to-length cabling..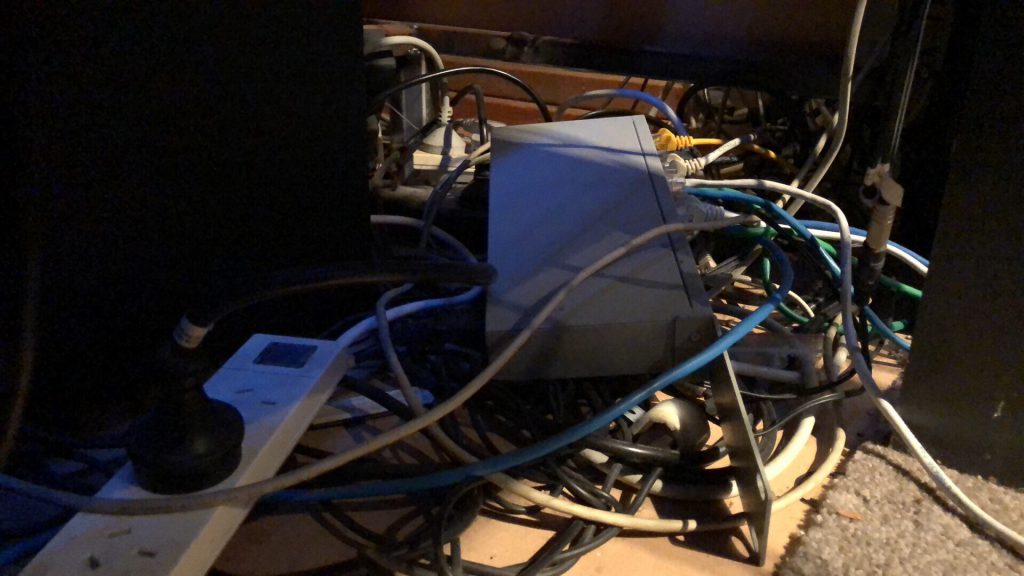 With the PC in place it was a case of figuring out what needed to be re-connected, and what wouldn't work. So far the list of 'wont work' things is short; can't connect my MIP monitor, due to the new PC only having one analogue output, and can't connect my **seriously* old DB9 COM cable… which runs ACCIS.
SO, PC in, fired up, windows updates done.. time to fire up DCS and see what happens. Of course, DCS needed updates.. many many updates, like 5Gb's worth.
But finally, we got there! Nothing mapped, and only the stick <sort of> working but it flew.. and looks awesome!
Tonight I hope to start mapping some of the cockpit switches, and maybe define what I want to be able to do in the sim, at least in the short term.