After recently deciding on the software for each of my sims, and the shift of VR into the Skyhawk, I have had a bit of a re-think!
This has mostly come about by my breaking out my old Thrustmaster Cougar HOTAS, and setting it up in DCS and FSX.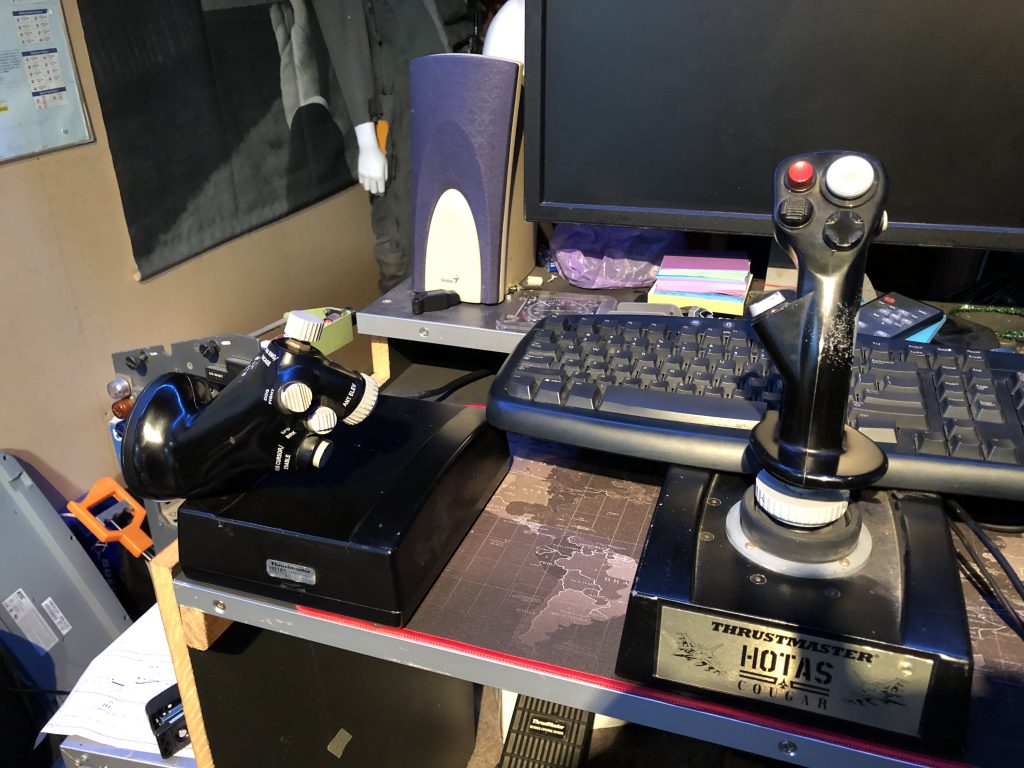 Another part of the reason for the shift has been a re-discovery of the joys of VR in other simulations. I spent a very relaxing evening driving from Oxnard, CA to Yuma, AZ in American Truck Simulator, which reminded me how much fun VR can be, beyond the 'cockpit' of the Skyhawk.
The new plan (until I change it again of course) is to run both DCS and FS9 on the Skyhawk, but skip the VR part, at least for now. I hope to put together a version of the A-4, with a modified version of the F-15C avionics, and simplified weapons, which will let me fly a 'pseudo Kahu' in the 'pit, and join in multiplayer missions, while retaining VR capability on the current desk-based rig. This shift will mean FS9 will remain as the primary sim for the Skyhawk, with DCS being a development as time goes on.