Over the weekend I built another cabinet, this time to serve as both a cabinet for my TACOPS computer, laser printer and supplies, and a conveniently located coffee table. The plan was to replace the existing cabinet, and try to recycle as much as possible, thereby keeping the cost of the project down. First task was to strip the cabinet down to component parts, along with a couple of other donor pieces of furniture, then cut everything to size and assemble the basic structure. Then, the cool part; Adding some 2″x1″ trim around the outside to make it look more like the "crate" cabinet I'd already built.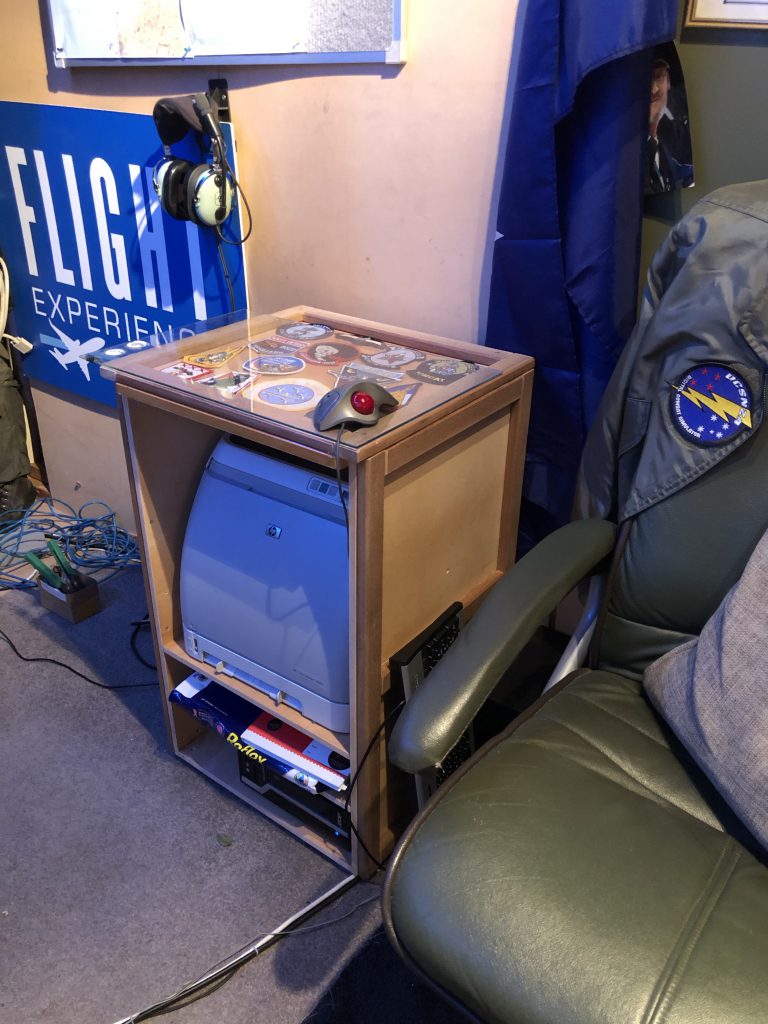 As a complete after-thought I added the 2″x1″ surround part to the top as well, (originally I had planned for a smooth top) which has actually worked out really well, giving me somewhere to display some military patches!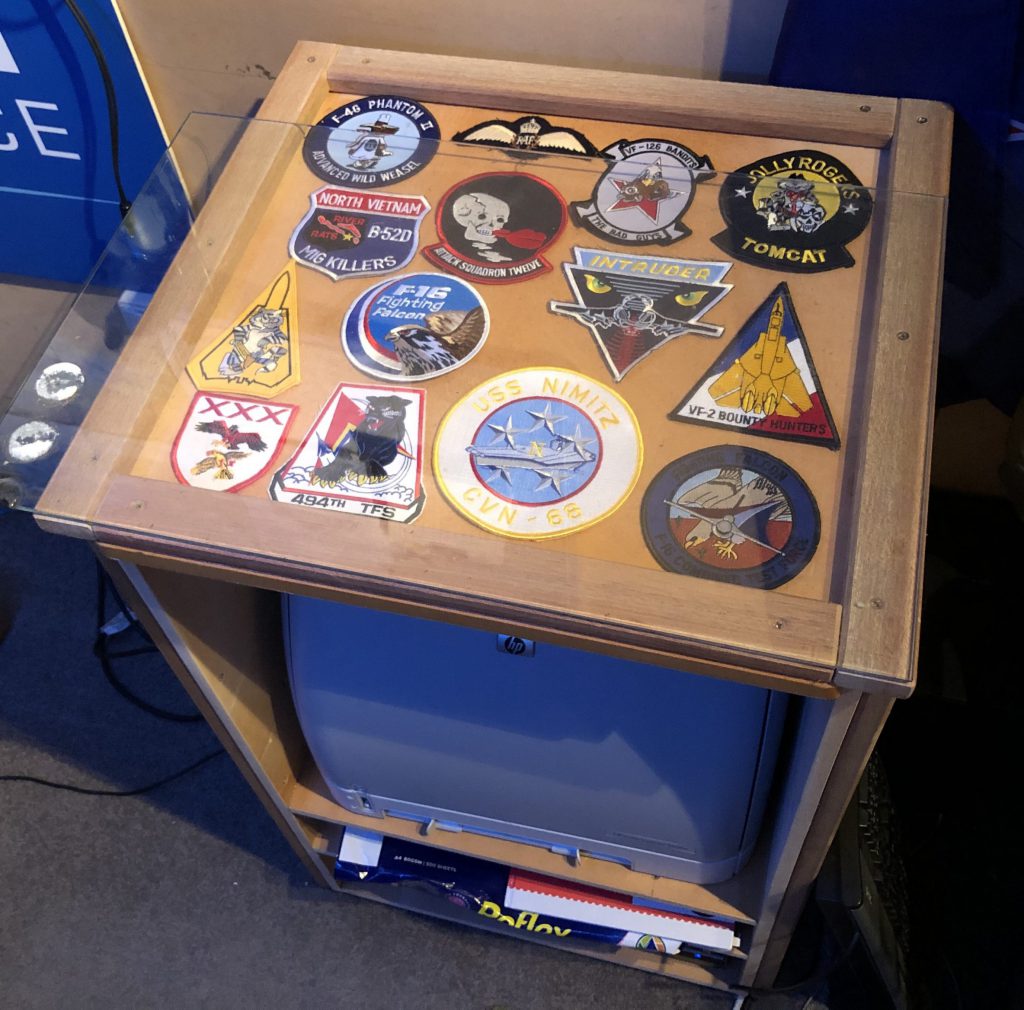 Now I need to buy another piece of glass! Unlike the other cabinet, this one will get a coat of paint, either 'Kahu Green' or 'Air Superiority Grey' with stencils on the sides, making it look like some sort of official crate…..

Now, with the two cabinets built, the ManCave space is opening up nicely. Once I get the boxes of stuff stored away, and the cabling better organised it is going to be quite a pleasant space!