Over the Christmas break, sitting on a beautiful beach I spent a bit of time sketching out the direction I wanted to take in my hobby. One of the key decisions was changing direction of the Skyhawk (we shall call he '58), away from the VR/DCS path I had started heading down. After a couple of VR test flights in the cockpit I came away somewhat underwhelmed, and I think it was diluting what '58 was all about. So after some soul searching I decided to change back to using MS FS in '58, but to move to FSX:SE and to investigate VRS TacPack. TacPack offers a 'Combat Environment' within FSX, allowing me to shoot guns, drop bombs, fire rockets and shoot sidewinders. This is basically what I had always wanted to do in the Skyhawk anyway, with the added bonus of being in a somewhat familiar simulation environment, in which I can develop content.
Tonight, I did some *more* PC shuffling, and moved the TA-4K sim PC back into the server 'pile', hooked it up to the KVM switch and did some TacPack testing. I flew 2 'Tacpack Powered' aircraft; the T-45 Goshawk, and S-3 Viking, playing around with dropping bombs and firing rockets.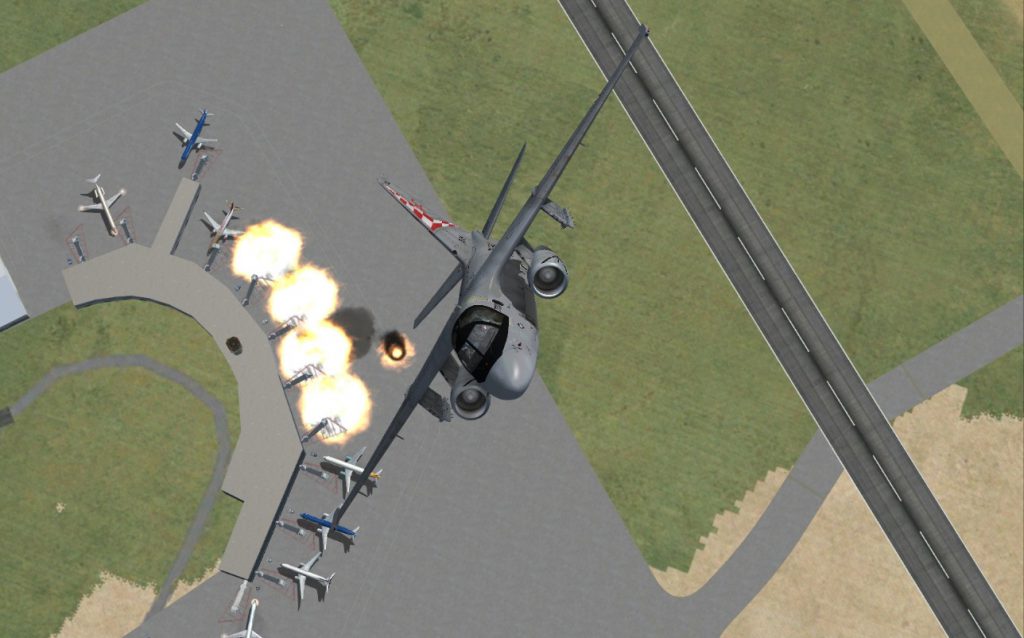 TacPack not only lets you drop bombs and shoot stuff, it allows you to add SAM sites, Carriers, Drones and Tankers to the environment in real time. Unfortunately I selected the wrong 'team' for the Carrier to be on…. and so it defended itself with RIM-7 Sea Sparrows…..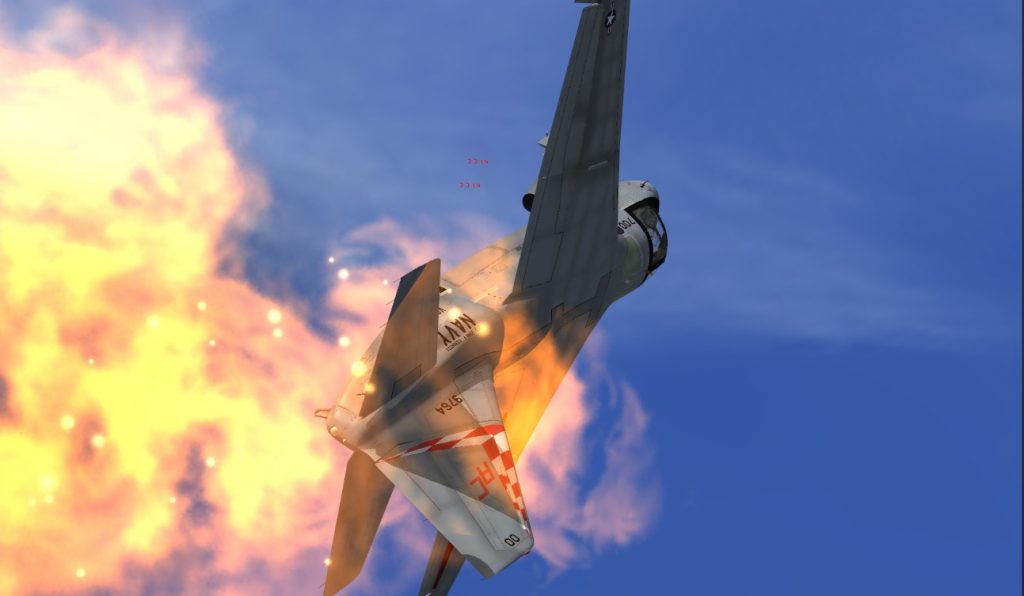 Which made short work of my Combat Hoover….
From these quick tests I can see that I have plenty of options for getting '58 'Combat Ready' using FSX:SE
There is a tool which applies TacPack weapons and sensors to almost any aircraft in FSX which I will be experimenting with to try and get a workable Skyhawk into the sim, using Nigel's TA-4K model. It's *another* change of direction, but I am comfortable that this is the right way to go.