Having a pilot seat in the sim is pretty cool… and a whole lot more 'user friendly'. Tonight I flew one of the REFORGE flights down to Goma in the DRC.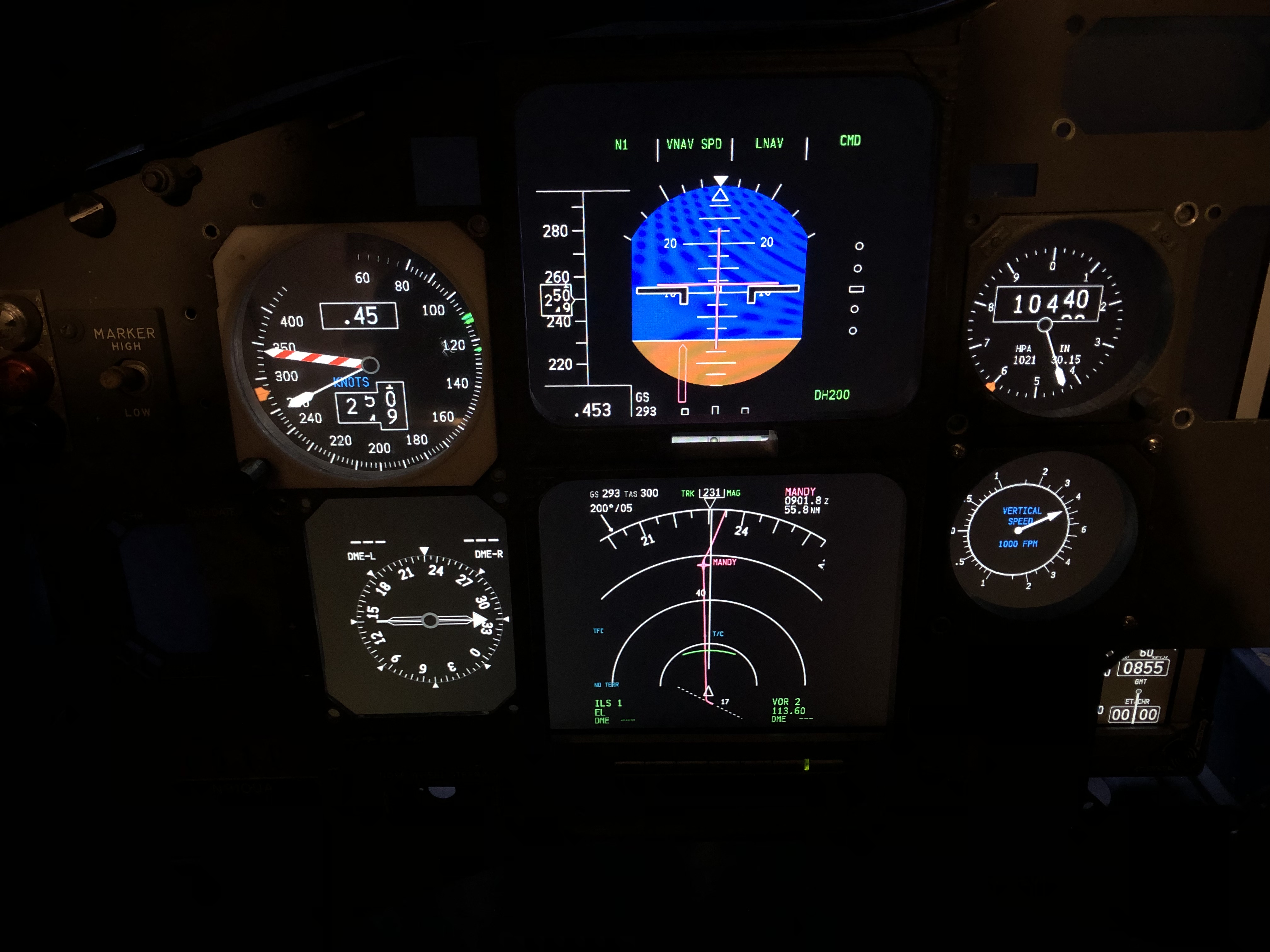 I also took the opportunity to update the avionics software in the sim, which all worked perfectly.
The weather in Africa is challenging, with cloud and bad visibility appearing to be the standard.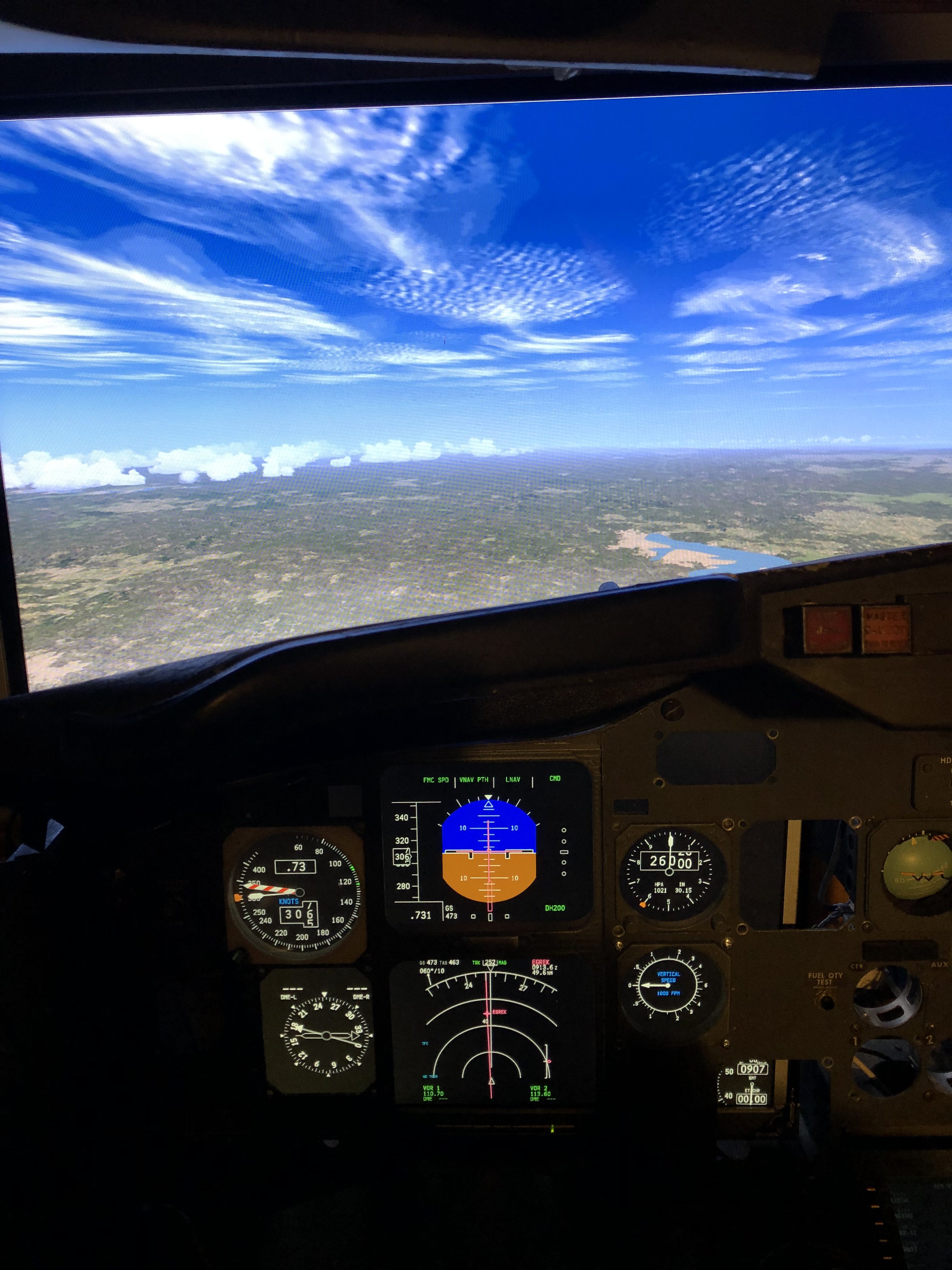 Occasionally though, there were clear patches and the views were pretty spectacular!
After a low visibility RNAV arrival in to Goma I shut down for the night.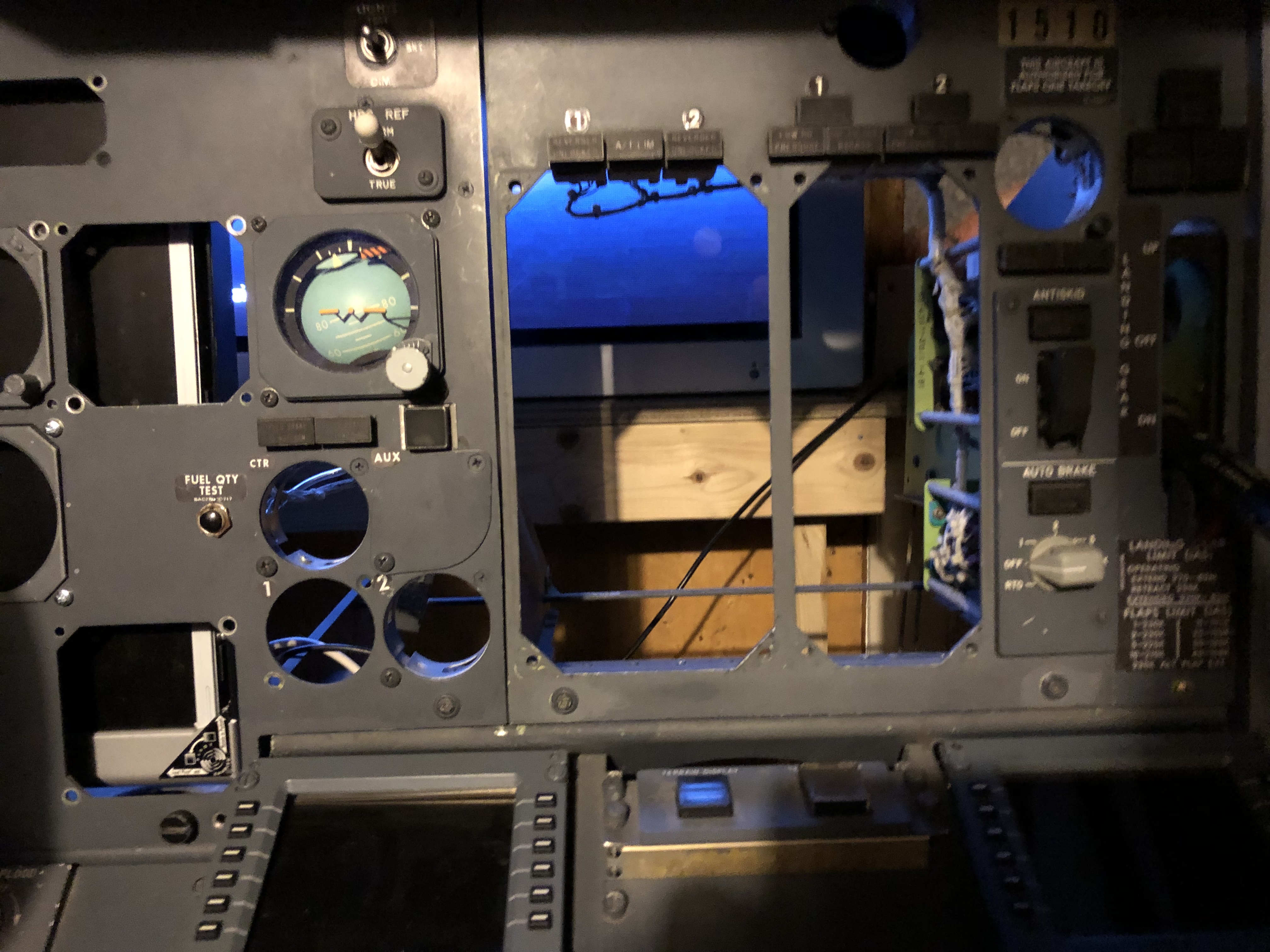 This 'gap' is the next to be filled. I have the software working for the engine displays, now I need to source an LCD panel which will fit the gap. I am only driving the left side display, the the right being a dummy. Once I have the dimensions sorted I'll start rummaging around in my stash for a suitable monitor, or failing that it'll be off to my favourite 'Sim Supply' store; AliExpress 😉