Another evening of 'doing stuff in the garage' tonight meant some more work on the 737 Linings.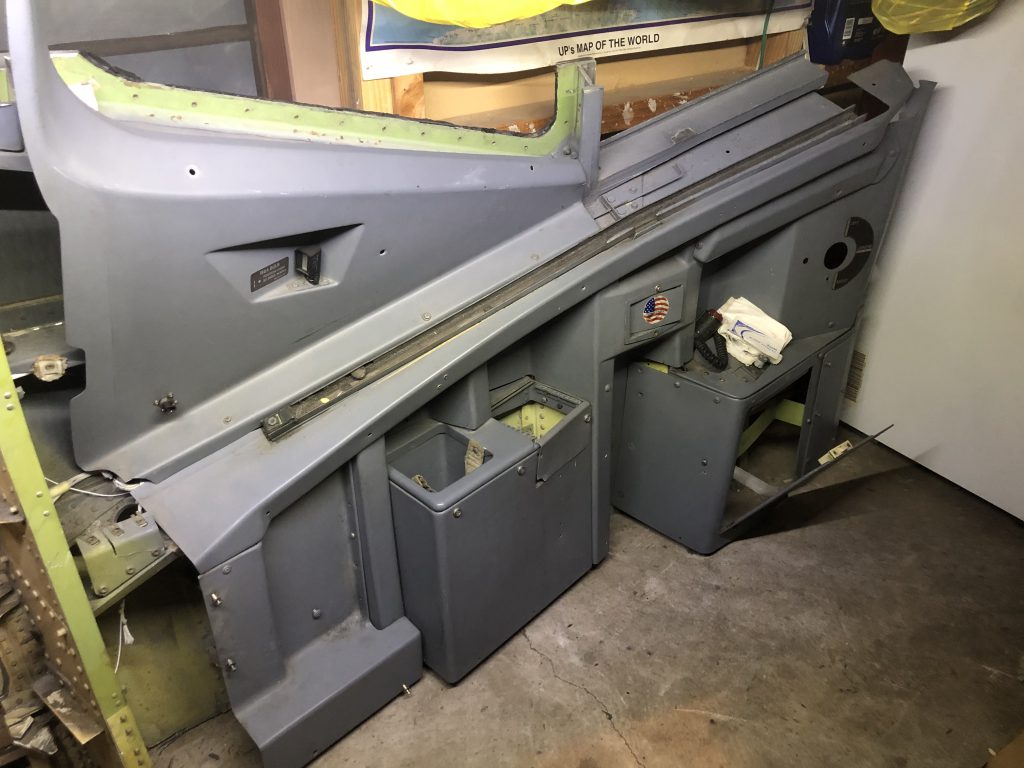 I've put enough fasteners in to hold it all in place so that I can plan the structure to hold it up. As I've said before; I want the sim to be fairly modular, so that I *could* move it in pieces, but mostly so that I can remove parts of the sim to work on outside of the confines of the enclosure it will be built into.
As part of the development of the 737, there will be a big renovation of the ManCave. For a start the 737 sim will be coming downstairs from the loft. The main reasons are access and temperature; not only is it hard work getting to the sim, it's also too cold in winter, and way too hot in summer. The 737 will be just outside the current ManCave door, and mounted on casters so that it can be moved around to be worked on. The rest of the ManCave will have a shuffle with the TA-4 being turned 90 degrees, and going purely VR, while the 'Instructor Desk' will become more of a general purpose desk and be moved against the wall.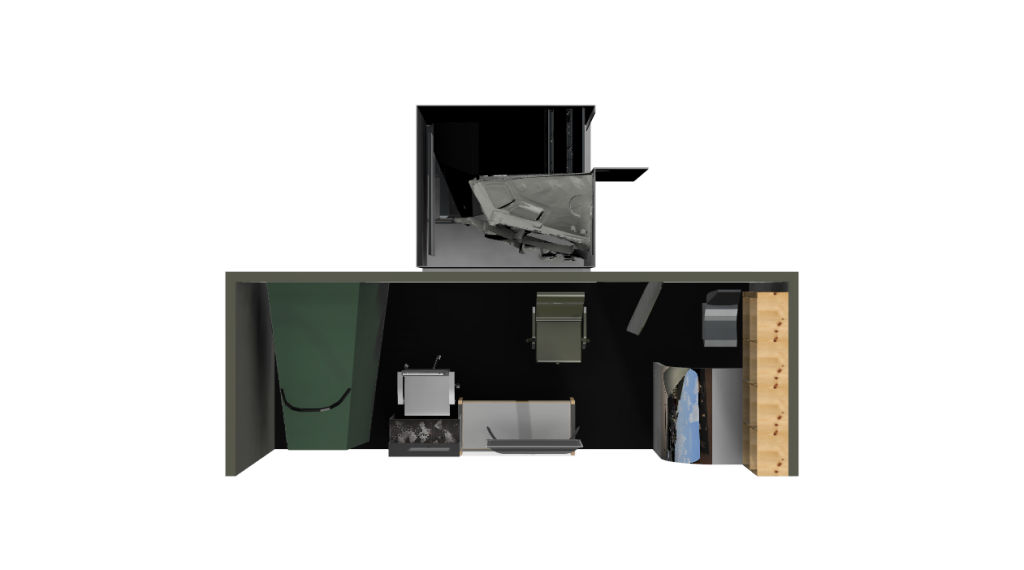 You can see in the render that it is a very cozy space, but with some careful and creative design I think I can make it all work and make far better use of the space than I do currently.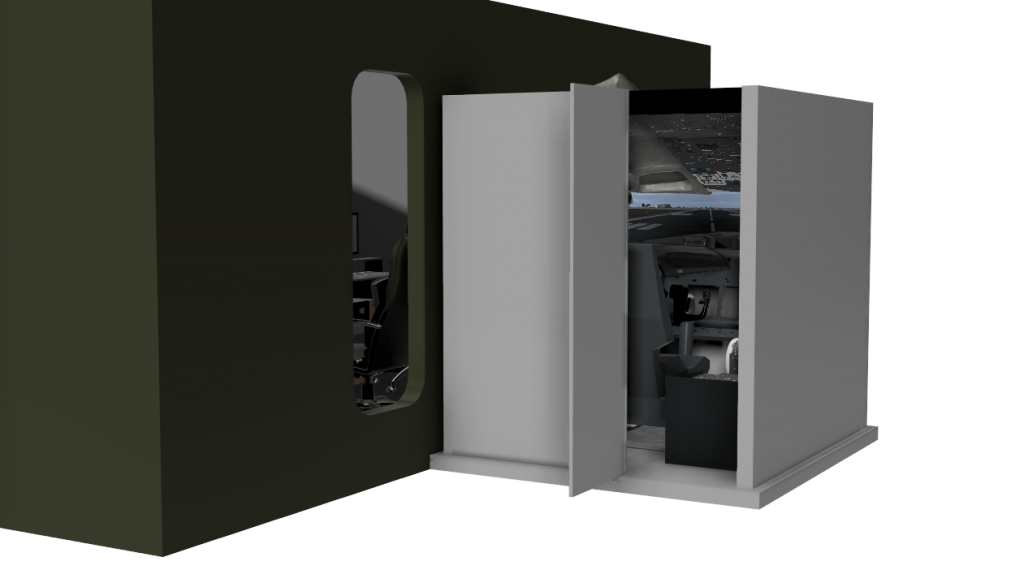 With the move downstairs of the 737 sim, I hope to turn the loft back into a useful storage space again, and recoup more space in the garage than the 737 sim will take up.