Canterbury has continued her 'Port Hopping' adventure around the Eastern and Southern coast of South Korea, visiting ports in some truly spectacular scenery.
Tonight, after a day-long cruise through the myriad of small Islands around the South coast, Canterbury was coming in to Port in Mokpo, so I decided to fly the 737 down tomeet her.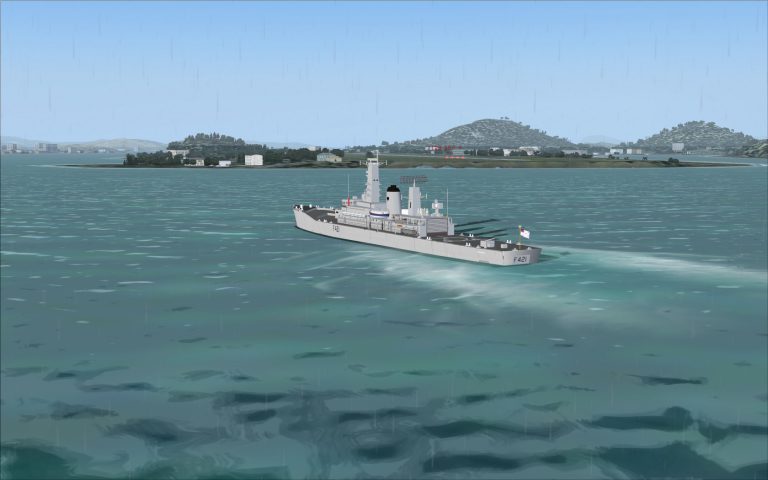 Departing at dusk from Osan, then a quick flight down the West coast had us arriving overhead Canterbury just after dark.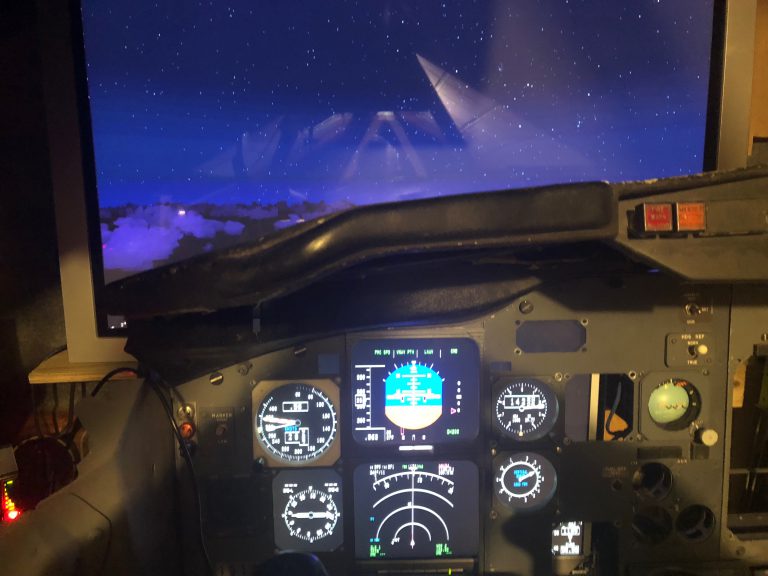 Mokpo airport closed in 2006, due to a number of reasons, but in my world, it was still operational 😉    One of the reasons the airport closed was the "frequent misty weather"…. which is what I encountered tonight!
After the flight, with Canterbury and the 737 bedded down for the evening, I fired up DCS:World, and had a quick test flight in the Macchi around Nellis.   I now have 3 versions of DCS installed on the PC, each with their own benefits……   The primary benefit of the 'Steam' edition is that it is the only one compatible with the version of the Nellis 'NTTR' terrain package.