After a *significant* refit, Canterbury today headed out on Sea Trials before being put back to work.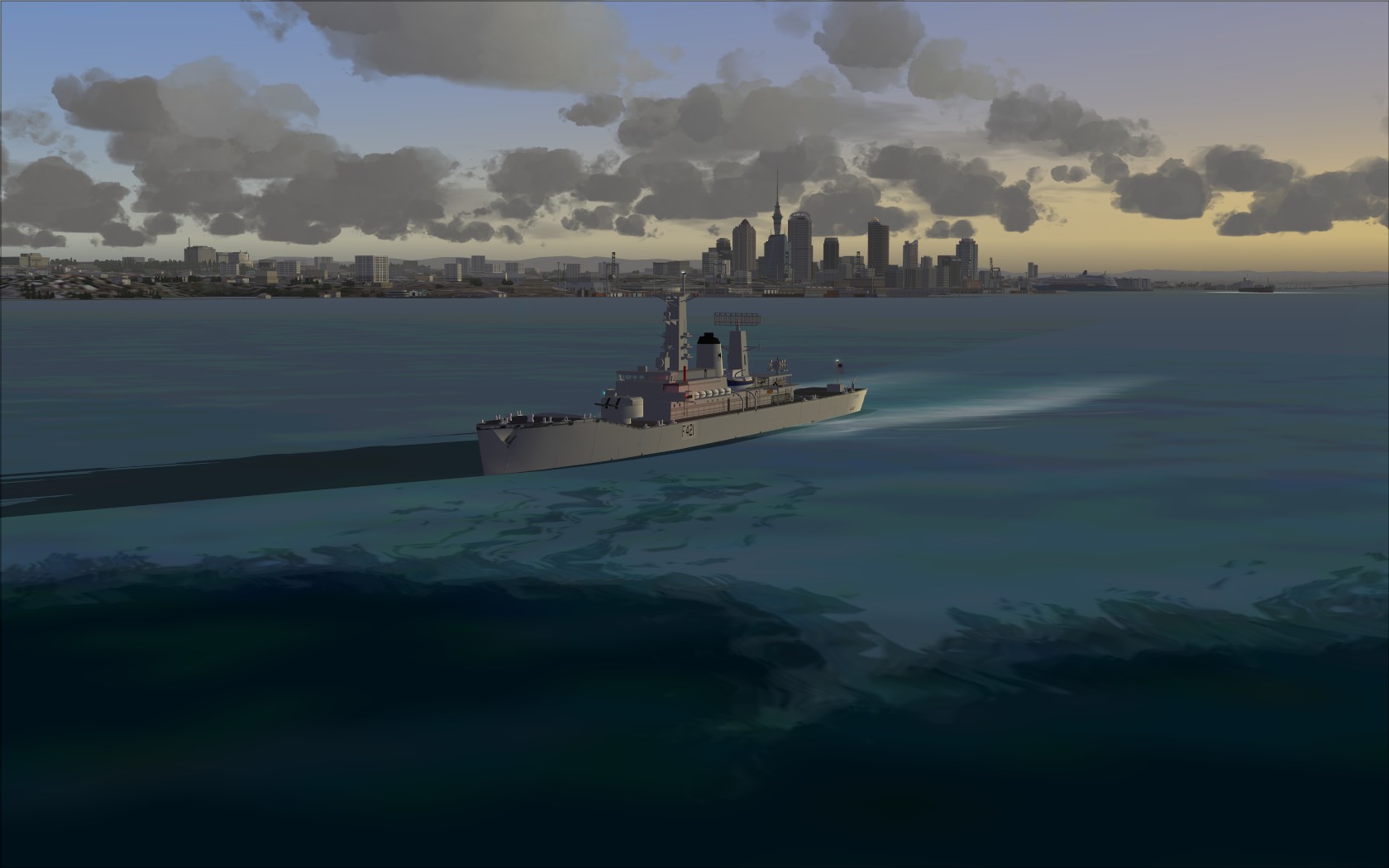 Back in April the PC running as my pseudo-ship sim died, leaving Canterbury effectively out of service. Over the past weekend I built and configured the second i7 PC as a combined ship sim and Terminal Server, meaning that today F421, HMNZS Canterbury set sail for the first time in 3 months.
It was nice seeing Canterbury working again, and it marks a significant step in upgrading the entire sim network, with the addition of the Terminal Server to help reduce the number of full-size PC's needed to run my sims.