Actually got lots achieved last evening.
Biggest news is that my MCP has arrived, and it is in immaculate condition. This of course called for a quick test of all the avionics hardware and software.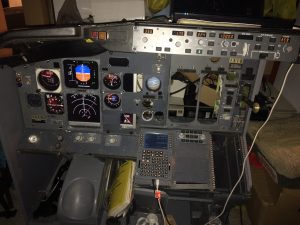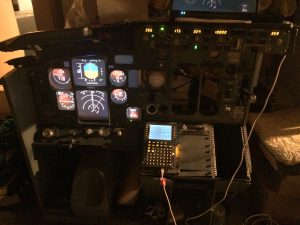 While that was all going on I test-fitted my 737 passenger seat into the Arrow, and though it still needs to be lowered a little, and have some tidying up where it was cut, it works really well.
And Finally, after much huffing and puffing the TV for the 737 visuals has made it up the stairs and onto it's mount. I knew it was big, but man it looks huge when it's sitting in place!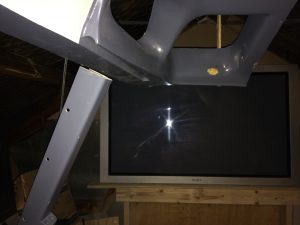 With any luck I can get the MIP upstairs and actually fly the sim with everything in the same room!
---
Filed under: Arrow Sim,Boeing 737-500 Classic Sim - @ April 17, 2018 15:25
---