A single line I read in "The Long Patrol: History of 1 Sqn RNZAF" lead to some interesting research into Galatea Airfield (NZGA) near Murupara.
I read that the Andovers of 1 Sqn did some STOL training at an airfield in the "Kaingaroa Forest", which after some research, appears to be Galatea, which was a WWII dispersal field, and has a 3400ft long grass runway.
Tonight I decided to check out the field, and the scenery I have installed but never visited….
Departed Ohakea and headed up across the desert, a nice day for VFR flying!
Tracking the Ohakea VOR outbound, making pretty good ground speed at 5,500ft
Probably should have checked this on takeoff!
Which meant a wee stop at Waiouru for gas before continuing to Galatea.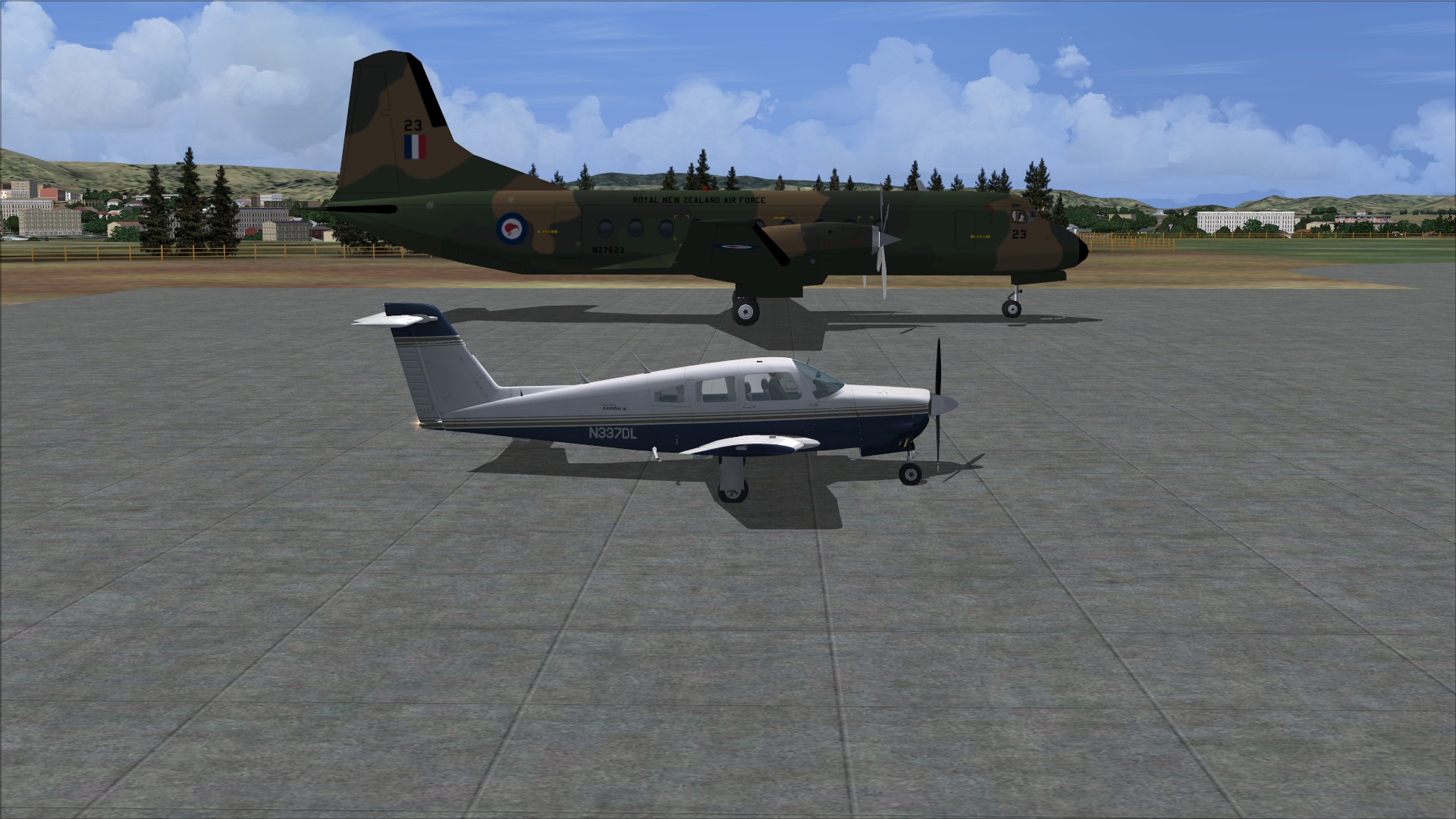 Nice to see an Andover stopping over at Waiouru.. considering this all started by reading about Andover ops..
From Waiouru the flight went well, landing at Galatea and imagining Andovers practicing STOL Ops there in RNZAF_AI's future 😉
While I was cruising over the desert I finally applied the graphics Nigel kindly supplied to the Man Cave door…….
I am really happy with the result, starting to get a cool collection of memorabilia on the wall… must be time to start the other wall, which will be about commercial and GA aviation, focused on the Arrow, Boeing 737 Classics, and Pan Am (the single coolest airline in the world!)