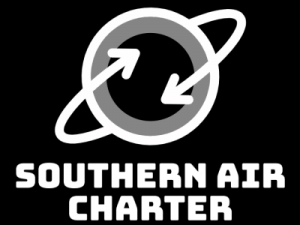 For a very long time I have thought about building a 'Virtual Airline' which suits my particular type of flying. I even got as far as downloading and installing a couple of VA Software suites, complete with semi-working ACARS integration, but I was never quite happy with the results. Basically I was looking for something which would run basically automatically, meaning I wouldn't have to deal with 'running' the airline, rather I could enjoy flying for it, and let the airline run itself in the background.
The idea of my airline went into recess for quite some time until, thanks to the Navigraph anuual survey, I found FSHub.io 'Home of the Landing Rate Monitor', which literally changed my simming life!
FSHub is a website centred around real-time flight tracking and logging. Using a light-weight client LRM or 'Landing Rate Monitor', FSHub provides a real-time GPS display, and even a simulated cabin crew!
One of the really cool feature-sets of FSHub is the in-built Virtiual Airline support. Users can create their own VA in a matter of a few mouse clicks! The best part, for me at least, was the high level of automation of the day-to-day tasks involved in managing a VA, those tasks I didn't want to *have* to do.
FSHub offers an easy interface for tasks like approving new pilots, and even customisation of the VA's web presence on FSHub. Pilots joining the VA get access to a custom 'Crew Portal' providing quick links to loads of useful tools and statistics.
SimBrief integration means syncing flightplans from SimBrief to FSHub takes only a couple of mouseclicks, then your SimBrief flightplan is available in the online GPS tool as well as on the global radar display when anyone clicks on your aircraft.
Southern Air Charter is alive, it is a very very simple VA, offering nothing terribly unique, but I hope it is fun little venture… and if you feel so inclined feel free to join our rag-tag team 😉