I've had the gear lever in the 737 panel for a while, but haven't gotten around to wiring up till tonight. Part of the reason for taking so long was that the lever "ground lock" meant having to pull the override trigger every time you wanted to raise the gear; not very satisfactory. Today at work the guys pulling a cockpit apart discovered that removing the solenoid on the lever mechanism was really easy, and made the lever move freely up and down… so tonight I removed the front panel, striped out the solenoid, and secured the actuator so that it wont inadvertently move and lock the mechanism. Next, I grabbed a spare gear lever (yes it IS a disease!) and pinned out the micro-switch on the back of the lever mechanism and figured out a strategy for interfacing it.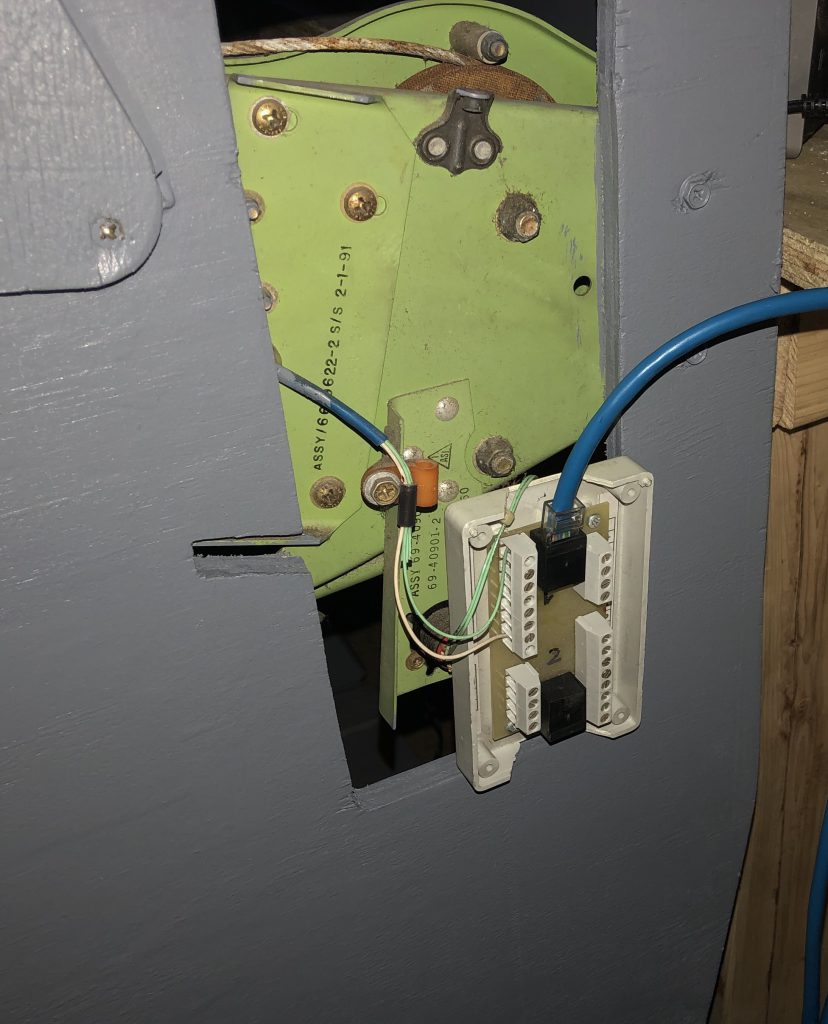 As an easy connection between aircraft components and my IO interface I am using some old RJ45 to Screw Terminal break-out boards made by Ruscool over 10 years ago, which I am recycling from our prototype 737 at work. The gear lever switch is connected to the screw terminals on the board, then a CAT5 cable runs from the RJ45 socket of the board to a Leo Bodnar BBI32 USB Input Controller.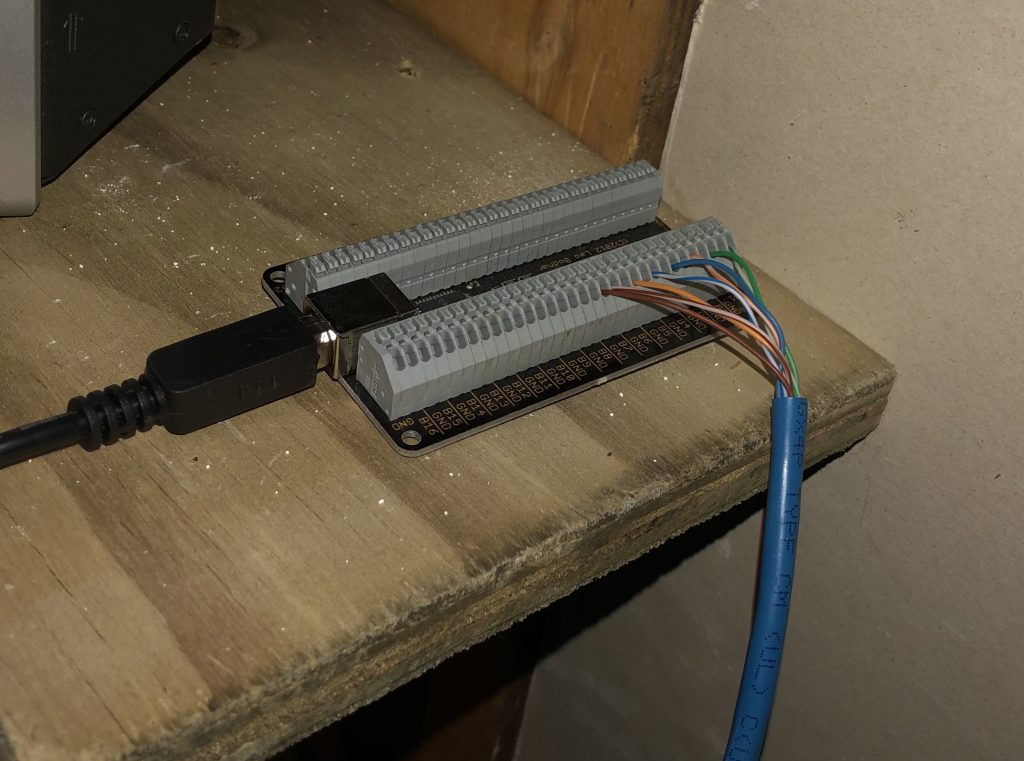 All 8 wires of the CAT5 cable are utilised, giving me 7 inputs and a common from each cable. The BBI32 is a great board for momentary, on/off, rotary switches and even rotary encoders. I've used a bunch of these over the years, both in my own projects and at work.. I absolutely love them!
This sim build will be using at least 2 of these, probably more… depending on how well my OEM Radio interfacing goes!
So far I've used 1 of the 32 inputs, next up I hope to interface the auto-brake panel, then move across the MIP wiring up everything, even if I don't have a use for it at the moment… much easier to wire it now than try and add more in later!
As I mentioned earlier; we are stripping another 737 Classic cockpit at work, so I got a couple of new bits to fill in some more gaps, and even started filling the overhead 🙂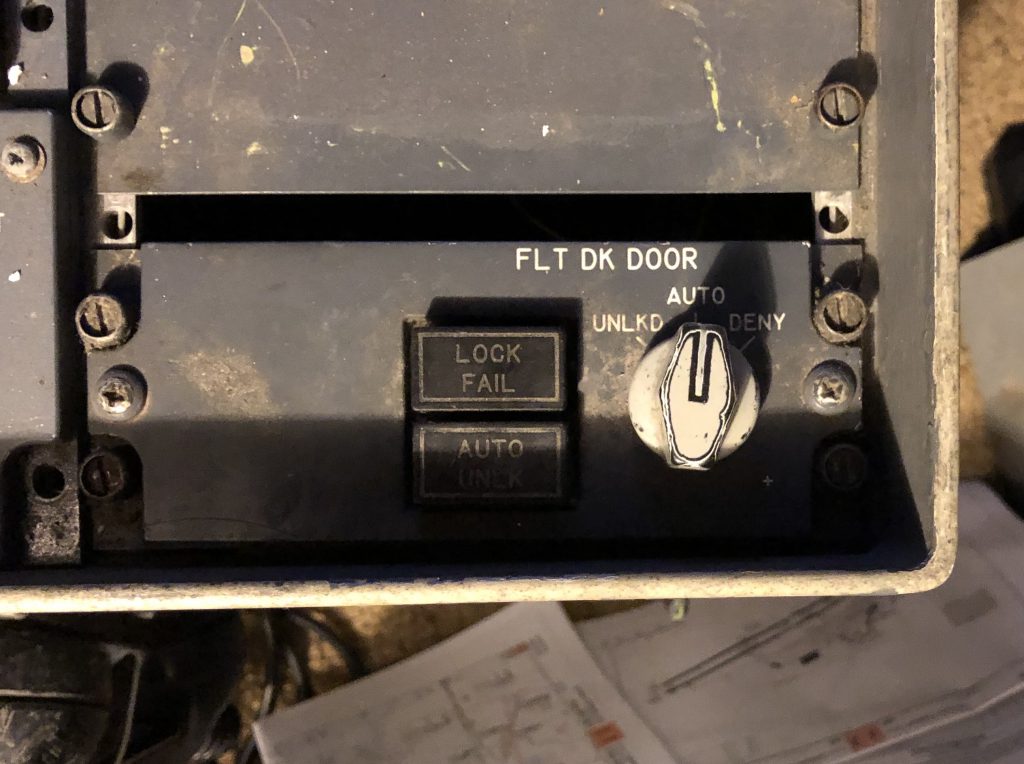 As well as the Flight Deck Door panel, there is a "Terrain" control panel, which will go between the CDU's, and the Cabin Temp panel for the overhead. With any sort of luck there could be some nice overhead panels coming in the next shipment…. watch this space!